Highlights of the 1 DAY Inca Trail to Machu Picchu
The main attraction the 1 day Inca Trail to Machu Picchu is the chance to walk part of the Inca Trail at a comfortable pace and without the difficulty of the high altitude section of the trail. You will get to walk in the footsteps of the Inca, visit marvelous Inca constructions along the trail, see your first glimpse of Machu Picchu from the Sun Gate and arrive by foot to Machu Picchu. The Inca Trail route winds upward and enters directly into Machu Picchu through the Sun Gate, just like the Classic Inca Trail. The hiker will enjoy unforgettable views of the valleys below, the surrounding mountains, and trek through lush cloud forests, ending up at the magnificent New 7th Wonder of the World: the Machu Picchu Citadel!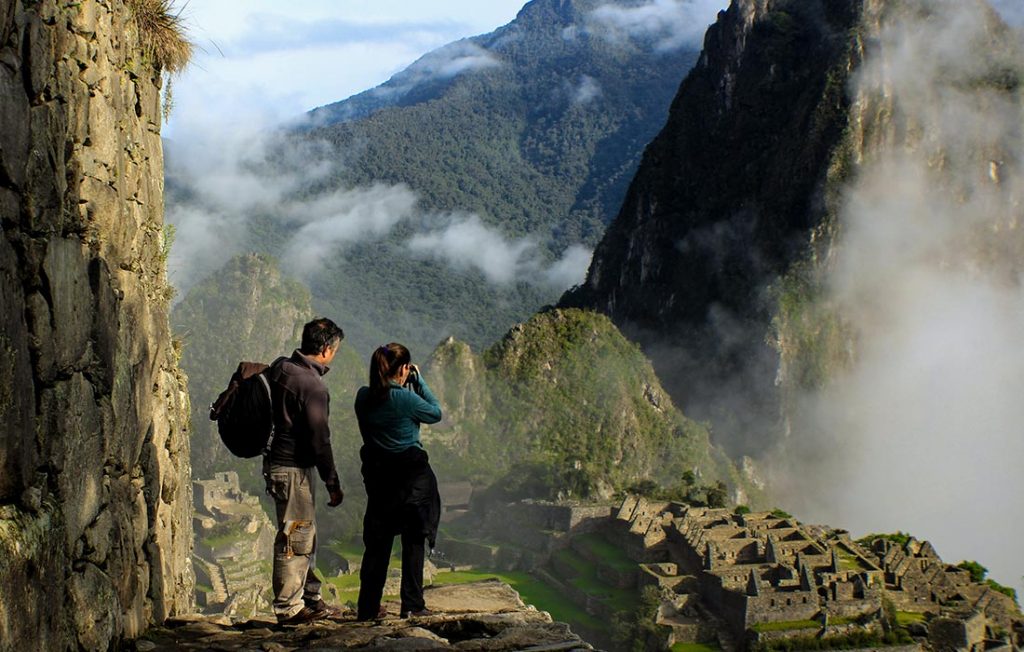 Why to hike the ONE day Inca Trail to Machu Picchu?
Hike the last 1/3 of the famous Classic Inca Trail, that is on bucket lists worldwide.
Explore Winay Wayna, an amazing and unique Inca archeological site.
Trek the actual trail that the Ancient Incas hiked more than 600 years ago.
Hike through the Sun Gate (Inti Punku) all the way to famous Machu Picchu Citadel.
Experience the spectacular views of Machu Picchu from the Sun Gate.
Visit Machu Picchu Citadel in the late afternoon when it is less crowded.
Short Inca Trail Map
Times are approximately and depends on your fitness. Permits need to be booked way in advance!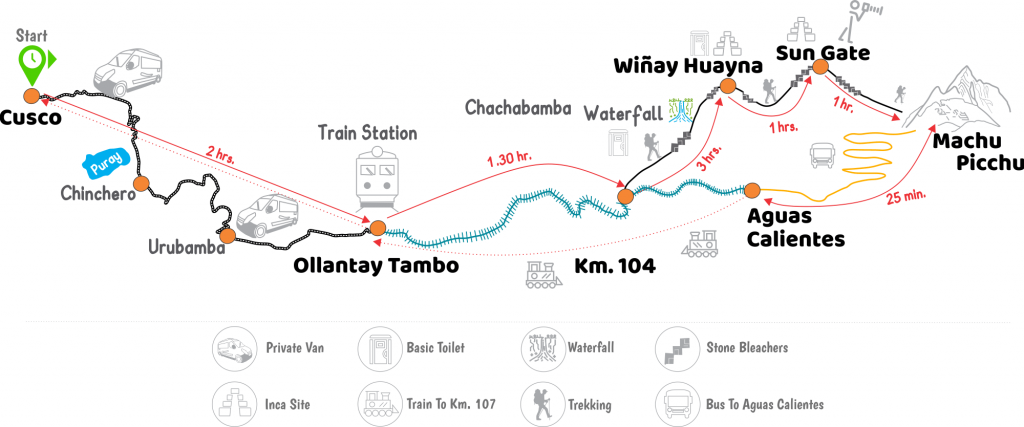 Top list of 1 Day Inca Trail Operators 2021
The list of the top ONE day Inca Trail Operators takes a variety of recommendations into account, including Machu Picchu tour companies that are featured regularly in the latest Peru travel guidebooks, review sites, travel forums, as well as some personal insight.
All of these companies are based in Peru, so they will have more firsthand knowledge of the itinerary they are selling you and the money you spend should stay in Peru. All these companies offer alternative treks to Machu Picchu, as well as various other tours around Cusco and beyond.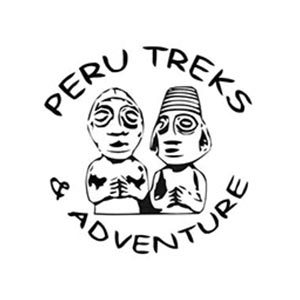 Peru Treks & Adventure
Founded in 2002, Peru Treks focuses exclusively on the four day Inca Trail trek to Machu Picchu. Their two day itinerary benefits from this expertise. This specialization has served the company well, earning Peru Treks positive reviews from their clients.
Website: http://www.perutreks.com/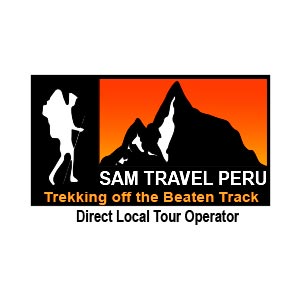 SAM Travel Peru
SAM Travel Peru is another highly professional tour & trekking company that focuses on both young and older travelers alike, making sure everyone makes it to their intended destination. A key feature offered by SAM Travel is small group sizes. They never exceed ten trekkers per group, unlike many operators who will happily reach the maximum group limit of 16 people. What's more, the company's Peruvian owner, Saul Alvarez, has been working along the Inca Trail since the age of 18, including as porter and a guide.
Website: https://www.samtravelperu.com/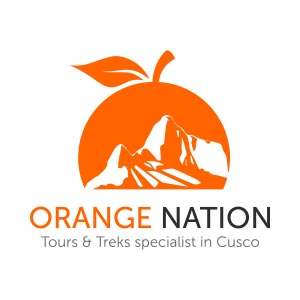 Orange Nation Peru
For a while, this relatively new, start-up company has been on my list of other Inca Trail tour operators to consider. The tour guides, porters and cooks have shares in the company, with people earning a fair amount for their level of contribution. The company has also had plenty of excellent reviews on TripAdvisor. Definitely, one to consider.
Website: https://www.orange-nation.com/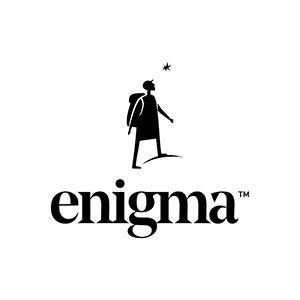 VV Hotel & Tours
VV Hotel & Tours offers group Inca Trail treks at a mid-range price and mostly they start this particular hike in Ollantaytambo from their lodge. The service its for for budget travelers, but recommended
Website: VV Hotel & Tours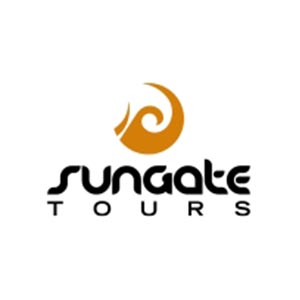 Sun Gate Tours
A Peruvian-owned Cusco-based tour operator founded in 2004, Sun Gate Tours ticks most if not all of the boxes for a solid and affordable Inca Trail option. No frills, perhaps, but it gets the job done in a reliable and conscientious way.
Website: www.sungatetours.com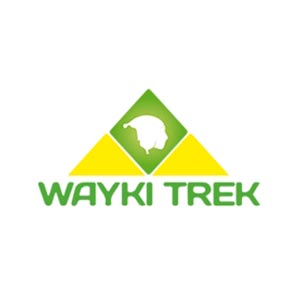 Wayki Trek
Wayki Trek was formed in 1998 by a group of experienced tour guides from different rural communities in the Cusco Region. A key feature offered by Wayki Trek is small group sizes. They never exceed eight trekkers per group, unlike many operators who will happily reach the maximum group limit of 16 people. You get plenty of local experience combined with small groups. What's not to like?
Website: www.waykitrek.net
1 DAY INCA TRAIL TO MACHU PICCHU – ITINERARY
01

Cusco – Ollantaytambo – KM104 – Wiñay Wayna – Sun Gate – Machu Picchu – Aguas Calientes – Cusco

Your guide will pick you up at your hotel at 4 am in Cusco for the journey with our private transport to the train station of Ollantaytambo. (If you prefer to begin in Ollentaytambo, we will pick you up at your hotel 5:20 – 5:30). After an hour 10 minute on the Expedition train trip, we arrive at Kilometer 104 (2,100m/6,927ft) of the Cusco-Machu Picchu road, where we begin your trek and pass by the first checkpoint. Afterward, we begin a moderate climb for three hours to the magnificent archaeological site of Wiñay Wayna (2,650m/8,747ft). Once we arrive, you will enjoy the spectacular views of the Urubamba canyon, stunning Inca sites and the connection with the traditional four days Inca Trail. After your tour of these important Incan ruins, we go to the Wiñay Wayna campground for lunch. You will have a covered place to eat that is close to toilets and sinks for handwashing. After, we have had time to enjoy Wiñay Wayna, we continue our hike towards the Sun Gate (2,730m/9,007ft). From there, you will have the first spectacular view of Machu Picchu in all its brilliance and majestic monumentality. After enjoying the view, we walk downhill for about one hour to the citadel of Machu Picchu. Once there we will visit one of the most important mystic centers of the world: Machu Picchu. A 2 hour guided tour takes you into the fascinating history of these mysterious ruins. On your private tour, your guide will expertly direct you through the enigmatic ruins and its most important sites. You will see the Temple of the Sun, Temple of the Condor, Temple of Three Windows, Sun Dial, Quarry, the House of the Inka, the urban areas, agricultural terraces and many different types of architecture. After that, you will have plenty of time for taking photos before we head down to Aguas Calientes for dinner. In the evening (6:20 pm), you will take the return Expedition train to Ollantaytambo and catch our private van to Cusco and your hotel. You will arrive at around 10:30 pm. If you upgrade to the Vistadome, you will depart at 6:10pm. Meals: Box lunch Difficulty: Moderate to difficult.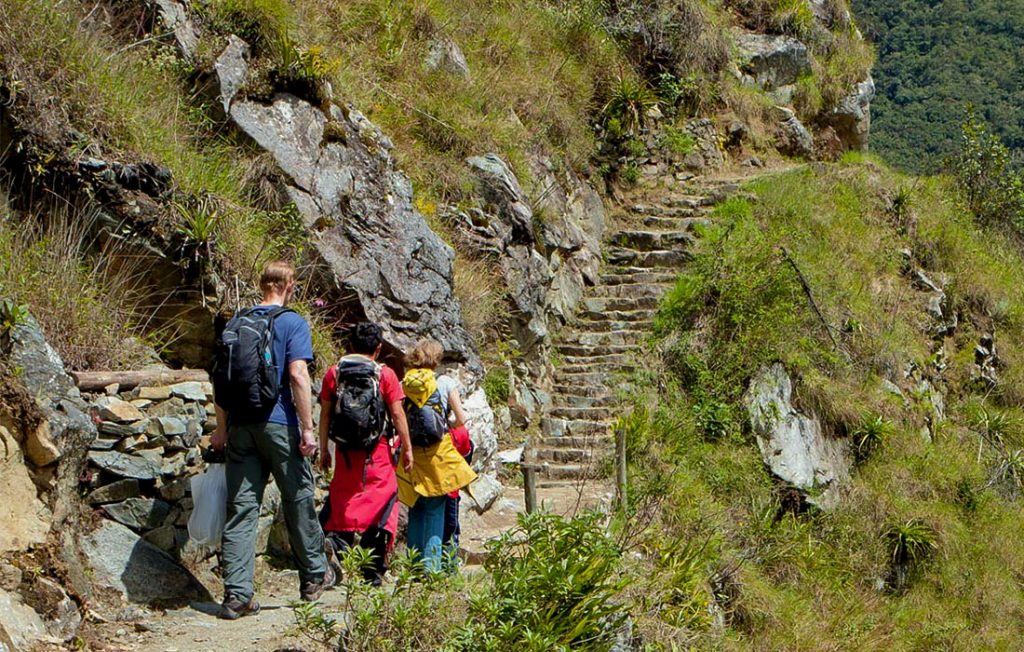 Packing Check List for the 1 day Inca Trail to Machu Picchu
Original passport (it has to be the same you have used for booking your trek)
Good daypack (20-30 liters is recommended), It will be carried by yourself – No porters available on this day hike.
Reusable water bottle (in an effort to reduce plastic waste, disposable bottles are not allowed)
Comfortable hiking boots with ankle support
Toilet paper
Windbreaker or warm jacket
Layers, so you can take off warm clothes when hiking up and bundle up at the top
Hand sanitizer
Wet wipes
Personal medications
Sun hat, wool wat (only in the cold season) and sunscreen
Rain gear (if rainy season)
Snacks like chocolate bars, cereal bars or any dry fruits
Insect Repellent
Rain plastic poncho
Camera
Extra money for souvenirs and tips
The weather on the Inca trail to Machu Picchu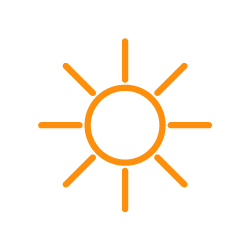 Dry Season
May through November is dry season. That does not mean that it never rains in the dry season but it is mostly dry with an occasional light shower.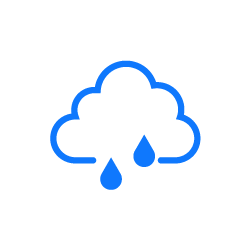 Rainy Season
The rainy season begins usually in December and last until April. In the rainy season, we have heavy tropical showers frequently.
The Cusco region has a tropical high mountainous type of weather. That means the weather can change quickly from sunshine to a rain shower within a few minutes. A few clouds form (usually in the afternoons), it can rain for a few minutes and then out comes the sun again. There is rarely rain all day long, only occasionally in the rainy season. The weather reports can very misleading. It can show that it is raining every day; but all that means is that somewhere in our mountainous region there will be a shower. It can be rainy in one area of the Cusco region and completely dry in another area. The higher the altitude, the faster storms and clouds move across, rapidly changing the weather.
On the Inca Trail, the weather depends on whether it is the rainy season or the dry season. The 1 day Inca Trail (Section) is at lower altitude than Cusco, by about 1,000 meters or about 3,000 feet lower. Thus it tends to be a bit warmer during the day and at night.
However, it is more tropical and more humid than Cusco. There is always a chance of rain showers, especially in the cloud forest areas. In the rainy season, these showers will last longer and be much more intense tropical rain showers. The Inca Trail is made of stones laid in the ground so it can be more slippery to walk on in the rainy season.
HOW DIFFICULT ITS THE ONE DAY INCA TRAIL?
It is very important for potential trekkers for the 1 Day Inca Trail to understand that you are doing the same trail as the 2 Day Inca Trail, just more quickly. Trekkers need to be in moderate to excellent physical condition to be able to do this trek and arrive at Machu Picchu Citadel in time. If you think the trek may be too strenuous, you may book the 2 day Inca Trail which arrives to Machu Picchu in one day but at a slower pace later in the day..
WHERE IS THE STARTING POINT TO OF THE HIKE?
The actual hike starts at KM 104, from this point to Machu Picchu Takes 12km. .
DO I NEED PERMITS FOR THIS HIKE?
YES,
Government issued permits are required and only from a licensed tour operator – Orange Nation
There are only 250 permits per day for the Short Inca Trail. All visitors and professional crew needs a permit. Tickets do sell out fast (Peak season sells out within days) We recommend booking as soon as there's availability for your preferred dates.
HOW LONG TAKES FROM KM 104 TO MACHU PICCHU CITY?
It takes around 5 to 6 hours, depending on your fitness, it covers 12km in total.
WHAT ABOUT THE ALTITUDE?
Machu Picchu is 2,430 meters (7,972 feet) above sea level, which is much lower than the city of Cusco — 3,400 meters or 11,152 feet — so it's likely you won't suffer from altitude sickness if you've already spent time acclimatizing in Cusco first. But if you hike the 1 day Inca Trail is about 2,700 meters (~8,858 feet) tall, so you may feel it, especially if you're being active. If you're concerned about altitude, take it slow and drink plenty of water. Sipping coca tea, chewing coca leaves or taking a soroche pill
What is the best time to visit Machu Picchu?
Consider visiting Machu Picchu from April through May and from September through October. The high-tourist season months are June, July and August when it doesn't rain.
When was Machu Picchu discovered?
Machu Picchu wasn't exactly 'discovered' because local people have always known about its existence. In 1911, the American explorer Hiram Bingham made public his findings and -wrongly- called it 'The Lost City of the Incas'.
Nine years before Bingham had arrived, the Peruvian Agustin Lizárraga had found the ruins and left his signature on one of the walls of the Three Windows Temple in the Citadel.

*** The 1 day Inca Trail to Machu Picchu Information has been updated on 2020!