Since Cusco is such a big tourist attraction and most of this tourist are young adults you can guess that the nightlife in this city is wild.
If you are looking for fellow backpackers in the same plan as you the best place would be some of this backpacker hostels: Pariwana, Millhouse or The Point, there are probably a bunch more and the party here is not that wild.
In the other hand we have the craziest parties in Cusco and they are in Wild Rover, don't get fooled, this might be a backpacker hostel but their bar is big and full of fun. As soon as you get in there you will see people dancing on top of the bar, screaming, drinking shots,etc. The party on most backpackers finishes at 2-3 a.m. where they will take you to the most famous Cusco nightclub, Changos, get ready to get hot and i mean really hot, this place is underground and full of people, but can be really fun if you don't mind these.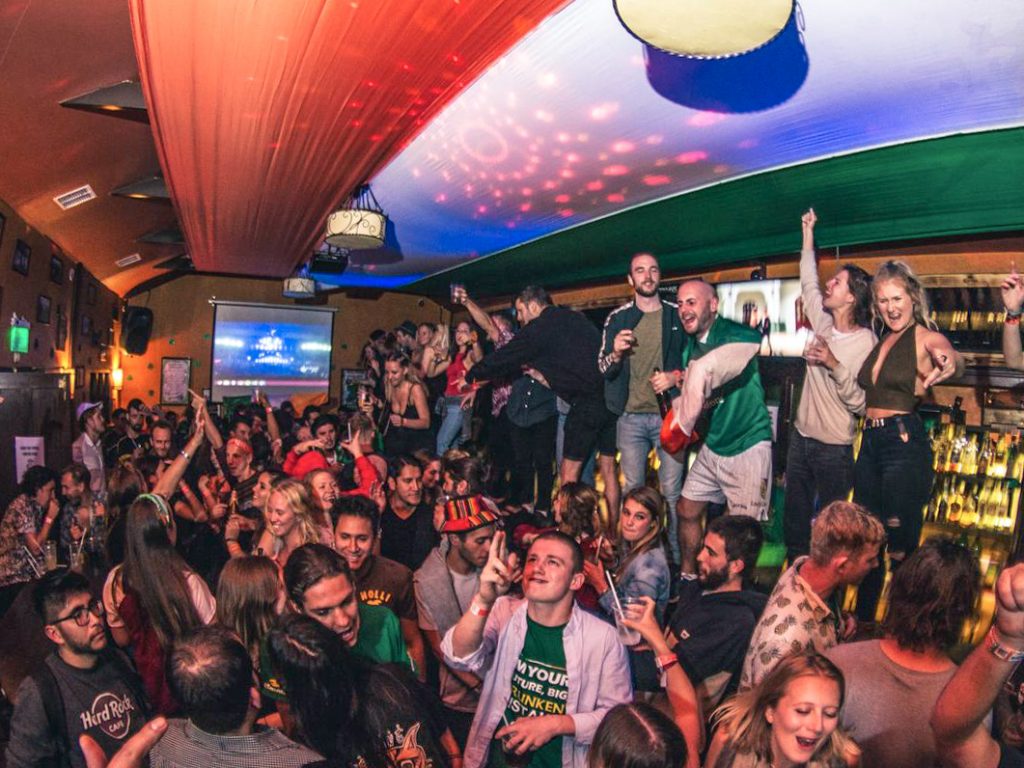 Top Clubs and Bars
La Chupiteria:
If you like shots then this is your bar, they have a great staff and atmosphere, shots are cheap and fun is guaranteed! They open everyday from 6PM to 3AM
Indigo:
This bar is perfect for starting the night, if you are in a big group you can ask for some discounts and offers, sometimes they give you free shisha to smoke and popcorn as snacks.
Chango:
The most popular club in Cusco currently, its nights are filled with crazy parties, live bands and more. Get ready to get your clothes off because it gets really hot.
Wild Rover:
The name of this hostel says it all, if you want to be part of the craziest parties in Cusco we recommend going to this place. Party is guaranteed every day of the week being the most full from Thursday to Saturday. It closes at 2 AM, when everyone leave to Changos so we suggest getting there at 10 PM.
Mama Africa:
One of the most known clubs in Cusco, they are known for their diverse music, from salsa to pop. Everyone is welcome here and the fun is assured.
Mushrooms:
The only electronic music club in Cusco, this is a shame but the electronic scene is not big here, if you go on a weekday it probably wont have much people but some weekends they bring international DJs and it gets crazy and crowded.