Since Cusco is such a big tourist attraction and most of these tourists are young adults, you can guess that the nightlife in this city is wild.
Cusco can have the craziest parties, try hostels like Wild Rover or Loki´s Cusco. As soon as you walk in you will be greeted by people dancing on top of the bar, screaming and drinking shots among other wild and crazy things. However, the  party in most backpacker hostels ends at around 2:00am. So, if are you not done partying, why not head over to one of the  most  famous nightclubs in Cusco, Chango. This club gets really hot and I mean really hot! Becuase it´s underground and it´s always packed to the brim. The  party doesn´t stop until the sun comes up. 
On the other hand, Cusco also has a good selection of hostels for those not into the party scene. Keep in mind hostels are the best places to meet fellow backpackers, share travel stories and plan your next move. Some of the best hostels around include Pariwana, Kokopelli Hostel Cusco or Hospedaje Turisto Recoleta, and many more.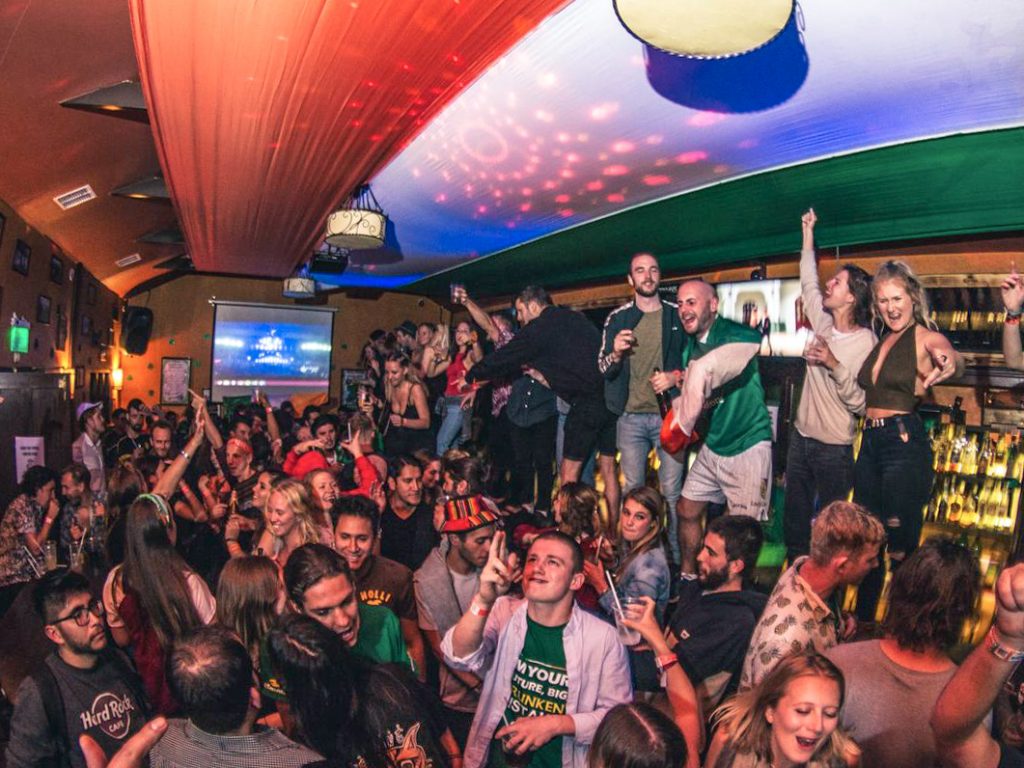 Top Clubs and Bars with free dance lessons
La Chupiteria:
La Chupiteria offers an awesome selection of cheap and unique shots, generous staff with positive attitudes and you are guaranteed to have fun! They open every day from 6PM to 3AM
Chango:
Chango is the most popular club in Cusco right now, they have nights filled with crazy parties, live bands and much more.
Wild Rover and Loki´s Cusco:
If you want to be part of the craziest parties in Cusco we recommend going to these places. Because these hostels recieve travelers daily, there is always some kind of party happening. Similar to other clubs and bars, Thursday to Saturday are the best and busiest days. Unfortunately, hostel bars usually close at around 2 AM. As a result, the majority of  people move on to the aforementioned night clubs like  Chango or Mushrooms:
Mushrooms:
Regrettably, Mushrooms is the only electronic club in Cusco. The electronic scene in Cusco is not big at all. For this reason, weekdays are pretty mellow and chilled, with a scattering of patrons. However, on select weekends they do bring in international DJs to perform and the club comes alive and the  atmosphere is electrifying.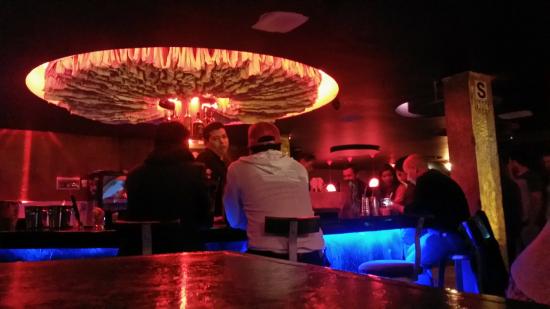 Inca Team:
This bar has an eclectic mix of locals and travelers. Firstly, enjoy the free salsa, merengue or bachata lessons on a Monday. Secondly, they have a variety of live bands or DJ´s on offer on selected days. Most  importantly, people always have a whale of a time.    
Safety tips 
Remember Cusco is a metropolitan city despite its size. So, behave the same way you would in any other major city around the world. 
Do not flash money and valuables. Store them in a safe at your accommodation. We recommend you take enough money for the night and no more. 
At the end of a very late night, don't walk home alone, rather take a marked taxi.
Do not take drinks from strangers or leave your open drink unattended. If you have left your drink unattended, dispose of it and buy a new one.
We suggest you bring a friend when possible, and at least one of you won´t be in a state of altered consciousness.