To become one of the "Top Rated Alternative Trek Operators," a company is
evaluated on recommendations from a variety of sites such as travel guidebooks, review
sites, travel forums and client evaluations. In addition, a Licensed Tour Operator is
regulated by the Peruvian Government for the protection of tourists.
All of these top alternative tour operators are based in Peru, so they will have more
first-hand knowledge of the local conditions, the best itineraries for a trek they are
selling, how to purchase and co-ordinate all of the services to provide a seamless trek
free of worry and the money you spend stays in Peru. It helps sustain the Peruvian
economy and create jobs for Peruvians.
4 VITAL POINTS TO UNDERSTAND BEFORE BOOKING WITH
AN ALTERNATIVE TOUR OPERATOR
There are two types of companies that will try to sell you an Alternative Tour
Package: registered tour operators and middle men, otherwise known as
endosars.
If you book with a company that is a middle man, you will pay higher prices
and there is no way to know the quality of the service being provided by the
third-party servicers that they use.
A licensed alternative tour operator can guarantee 100% of their services
because they are providing all of the services directly with their own guides,
chefs, porters, and drivers etc.
If you book with a licensed tour operator, the advocate that you speak with
are the ones you will be working with directly, so if you have any concerns you
can go to them and get your needs meet quickly.
Recommended Alternative Tour Operators with
which to Book
Recommended Alternative Tour Operators with
which to Book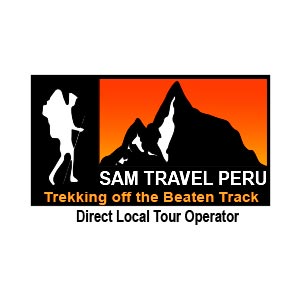 SAM Travel Peru
SAM Travel Peru (10 years in business) is a highly professional tour & trekking
company that focuses on treks and tours for all age travelers, making sure everyone has
the best possible tour experience. A key feature offered by SAM Travel is small group
sizes and personalized service. They never exceed ten trekkers per group, unlike many
operators who will happily reach the maximum group limit of 16 or more people. They
work with each group to personalize their tour if needed. One size does not fit all.
What's more, the company's Peruvian owner, Saul Alvarez, has been working along the
Inca Trail since the age of 18, as a porter and later as a guide. He understands trekking
better than most and the needs of the hiker. Please check all of its great reviews on
TripAdvisor.
Website: https://www.samtravelperu.com/
Orange Nation Peru
For a while, this relatively new start-up company has been on my list of Inca Trail tour
operators to consider. The company focuses on quality treks and tours for those that are
budget conscious. The company tour guides, porters and cooks have shares in the
company, and earn a fair amount for their level of contributions. When you choose this
company, you make a direct impact to all the lives of the people that make your
adventure memorable. The company has also has plenty of excellent reviews on
TripAdvisor. Definitely, one to consider.
Website: https://www.orange-nation.com/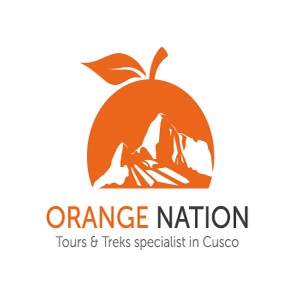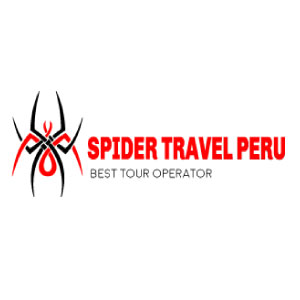 Spider Travel Peru
SPIDER TRAVEL PERU is a new innovative professional adventure travel company
and Inca Trail Operator that offers unparalleled experiences to unknown and untouched
wilderness areas. Spider has adventure treks that are carefully designed to cater to all of
the possible options its clients might desire. Its passions are sharing the incredible
landscapes of the Andes and the history and culture of the Inca people! Make sure you
consider its many options!
Website: https://www.spidertravelperu.com/
Glamping Peru Treks
Glamping Peru Treks creates treks and tours that offer unsurpassed luxury and comfort
while hiking off the beaten track. All accommodations, food, and services are of the
highest quality and standards. If you are looking for something upscale and luxurious
while trekking or touring, this is the absolute best option for you. Do not be afraid to
work with their service operators to create your dream personalized luxury trek or tour.
The company group size averages 2 to 4 persons, not exceeding 8 people. If you love
your privacy, be sure to ask for a private tour.
Website: https://www.glampingperutreks.com/