Peruvians don't just travel on llamas as most people think, they also have planes! There are domestic flights every day at almost every hour. However, some of these airlines are more or less dependable in regards to flights arriving on time.
There are numerous airlines offering flights within Peru . Some airlines are budget airlines, however the amount of luggage they allow without an extra charge is important to check. If you have arrived on an international flight within the last 24 hours generally they will accept all of your luggage at no extra charge. Be aware that some airlines do not charge extra fees for foreigners and some do. So be really careful when buying a ticket on airlines that state prices for nationals. When you book one of these flights you may be charged extra at the airport when you show your foreign passport. Even if your ultimate destination is Cusco, most international flights arrive in Lima and then you have to catch a domestic flight to Cusco. If you want to get the cheapest flights we suggest using apps like Expedia, Kayak or Skyscanner.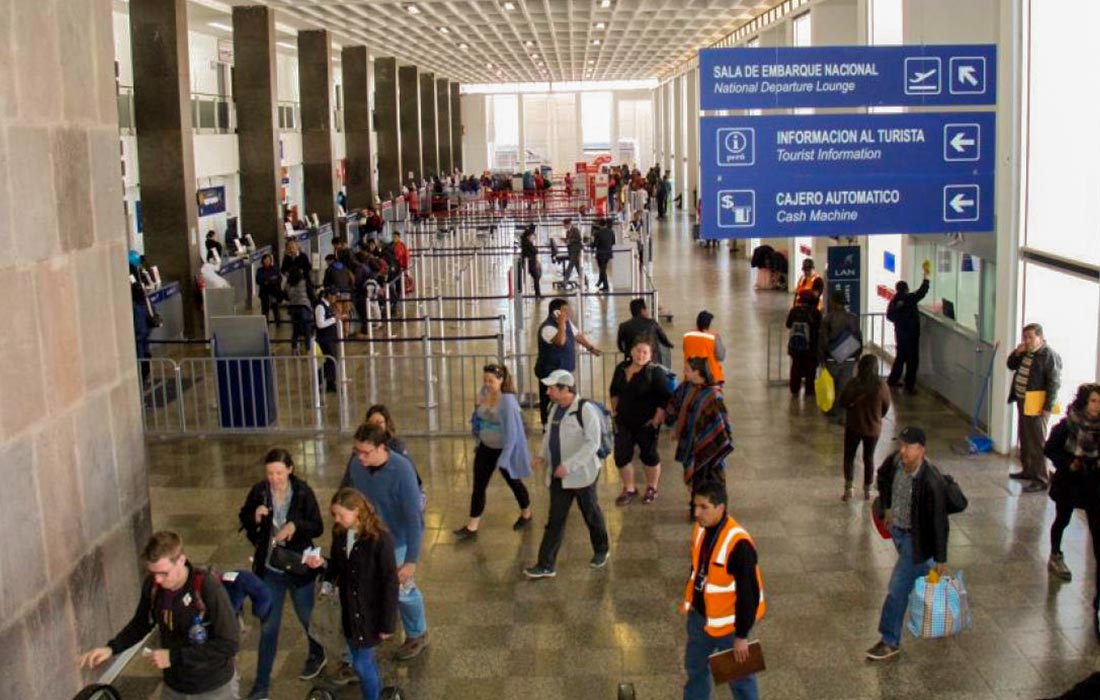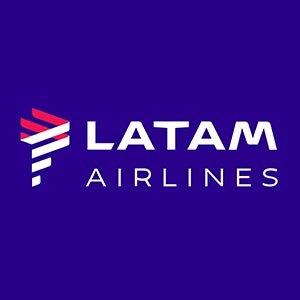 Latam
Used to be LAN, until they merged with the Brazilian airline TAM. The best airline in Peru, however not really inexpensive but you get what you pay for. You can rest assured in their reputation for good customer service and almost never cancel or delay flights. This airline dominates the domestic market, carrying about 60% of all passengers.
Pros: Solid reputation and good customer service. Planes are in good condition. The only airline that has direct flights from Lima to Santiago and La Paz.
Cons: More expensive compared to other budget airlines
You can bring a purse or backpack that fits under your seat free. Carry on luggage that fits overhead and check in luggage is at an extra cost. It also provides the convenience of checking in on online.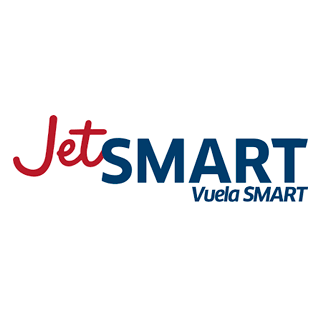 JetSMART Airlines
JetSMART Airlines is a South American ultra low-cost carrier created by US investment fund Indigo Partners. It operates the newest Airbus fleet in the Americas. The airline offers cheap flights and airplane tickets in South America. Indigo Partners has over 20 years of experience developing successful ultra low-cost airlines worldwide and currently has investments in other airlines such as Wizz Air, Volaris, and Frontier Airlines
Pros: Low prices except must pay for all luggage
All flights include a piece of personal luggage – purse (bolso) or backpacks that fits under your seat. Carry on luggage that fits overhead in the plane or checked in luggage is at an extra cost.
Sky Airlines
Sky Airlines from Chile was established in April 2019 as part of a planned expansion of SKY Airline in Latin America. The SKY Peru operations were more successful than originally anticipated, which led to the addition of more aircraft than originally projected. Sky Airlines is the top budget airline now operating in Peru.
SKY Airline is Certified as a 3-Star Low-Cost Airline for the quality of its airport and onboard product and staff service. Product rating includes cabin comfort, baggage / seat charges, buy onboard food & beverages, cabin cleanliness, and service rating is for cabin and ground staff.
Pros: Top Budget Airline, good customer service however you pay extra for luggage and some seats.
Cons: Possible cancelations and delays.
All flights include a piece of personal luggage – purse (bolso) or backpacks that fits under your seat. Carry on luggage that fits overhead in the plane or checked in luggage is at an extra cost. Also don't forget to Check-in online and bring your boarding pass.
Facts & information about flights in Peru
HOW TO GET IN AND OUT OF LIMA AIRPORT
As you can see, the Peruvian capital airport is located on the outskirts of the city, (In the constitutional province of Callao), and it takes a good time to get there from the majority of hotels situated in Lima's middle class neighborhoods like La Molina, San Isidro, Surco, even Miraflores (Where is located the majority of hotels). Therefore, getting a Lima travel guide or knowing the principal transportation ways to get in and out there will be necessary.

FROM THE AIRPORT TO LIMA CITY
Happily, on your arrival, you can find a variety of transportation to get to Lima center and main middle-class neighborhoods, where are located the majority of hotels. In the same form, when you want to go from Lima to the airport to take your flight return.
A. AIRPORT EXPRESS LIMA BUS It is the official bus company of the airport and offers a variety of scheduled transfers (more than 50 per day) from airport of Lima to the most known tourist attractions in Lima, located in Miraflores and San Isidro. The company has 12 bus-stop points and the cost of the ticket is $8 one way to Miraflores and $6 to San Isidro. Its terminal is located in the same parking area, in front of the passenger terminal. The buses are modern, with large windows, comfortable seats, air conditioning, Wi-Fi, and unlimited luggage storage. One of its counters is located at the International arrival zone. The other one is situated in the baggage claim of domestic flights. Or, you can buy the bus tickets directly online at Airport Express Lima.
B. Authorized taxi: Today, there are counters of three formal taxi companies located in the baggage claim area, Taxi Green, Taxi 365, and Taxi Directo. Once you have picked up your suitcase, you can approach them and hire a taxi service. These companies are serious and give clear information about the driver of the taxi, the cost (Soles or Dollars, usually beginning at $20 or more), and the approximate time of arrival at your destination. The good thing is that the payment is in advance, and they always deliver a bill of sale.
C. PUBLIC TRANSPORTATION: Lima is known for its chaotic traffic and precarious transport system. There are kinds of minivans and vans that Peruvian call "Combis". These transportations have small and tiny seats, without luggage space, dirty, most of them are old and are always full of people. Usually, the passage cost 2 or 3 Soles (Peruvian local coin) from Lima airport to different districts of the Capital.
D. PRIVATE SHUTTLE SERVICE If you hire your visit and tours through a travel agency, they usually include in their services private transportation from/to the airport. In other words a complete private car for you. On the other hand, if you come without any tour package, you can hire a private shuttle service from the counter located on one side of the taxi counters at the baggage claim area, the company name is Peruvian Shuttle and Lima Transfer Co. The costs can go from $20 and up. And the units go from sedan cars to Mercedez Benz sprinters or minibusses.
CAN YOU SLEEP AT LIMA AIRPORT?
The airport has a hotel (Costa del Sol Wyndham Lima airport) located in the parking area. This hotel is usually full because many passengers with scale in Lima make reservations with months of anticipation, but anyway, this can be a good option to spend a night in the airport with commodity and comfort.
However, whether the hotel is full or your budget isn't enough for a night in a hotel room, you can spend the night or time in the food court located on the second floor of the terminal, or in the Starbucks located on one side of the food court, where you can take advantage of the Wi-Fi. Or, in the national and international flight departures rooms, where the seats have no armrests and one can stretch out on three or four of them.
See all our tours and trek to Machu Picchu in Cusco run by Orange Nation Peru!