Casa San Blas Boutique:
This hotel is located in the historic and artisanal neighborhood of San Blas, only 2 blocks away from the Plaza de Armas. Next to the hotel are workshops for carved wooden art, ceramics, jewelry, textiles, paintings, religious art and antiques.
Built in 2003, Casa San Blas was the first boutique hotel in Peru. Thus, creating a new category of personalized service and comfort. You can expect a perfect mix of traditional and modern.
Features:
Breakfast baffet
Massage parlour
Restaurants
Tierra Viva Hotel Plaza:
Tierra Viva Cusco Plaza is in the heart of the historical center of Cusco, only 15 meters away from the famous 12 angle stone. It's an ideal place to discover restaurants, markets and bars.
This old colonial property belonged to the close family of Francisco Pizarro, the conqueror.
You will be impressed with its elegance.
Features: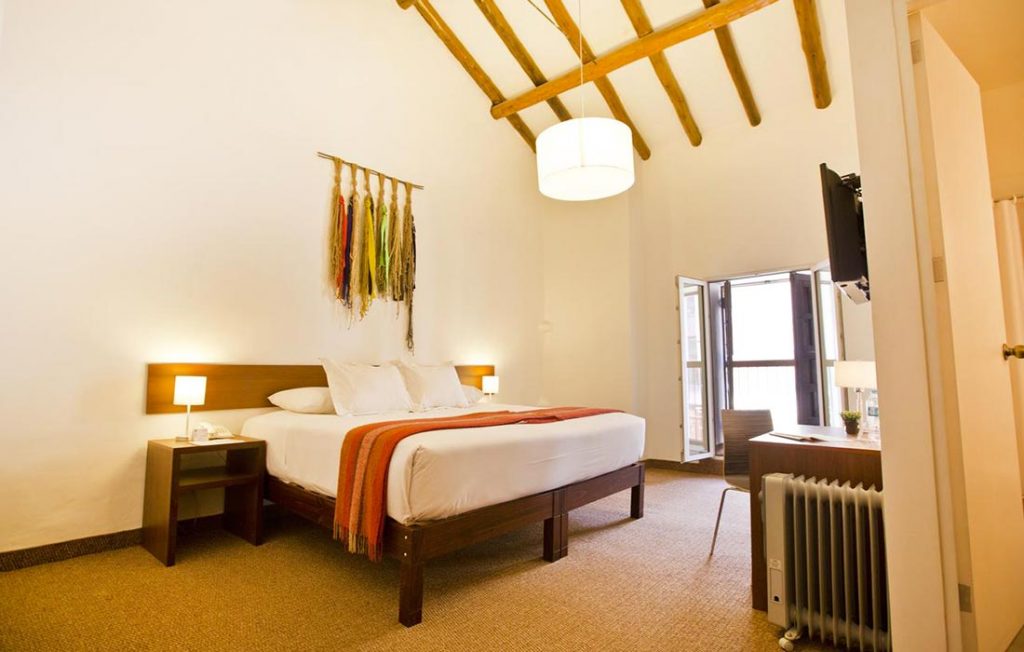 Hotel & Boutique Encantada:
Nestled in the bohemian neighborhood of artisans of San Blas, Cusco is the Boutique House Spa Encantada. This tasteful and modern construction offers a lot of amenities. It is surrounded by exceptional flowers and gardens to relax after excursions. Later, step outside to experience the excellent views of the surrounding red-tiled roofs and the city center.
As the name suggests, it's an enchanted place in the archeological capital of South America.
Features:
free breakfast baffet
heaters
oxygen upon request
cable TV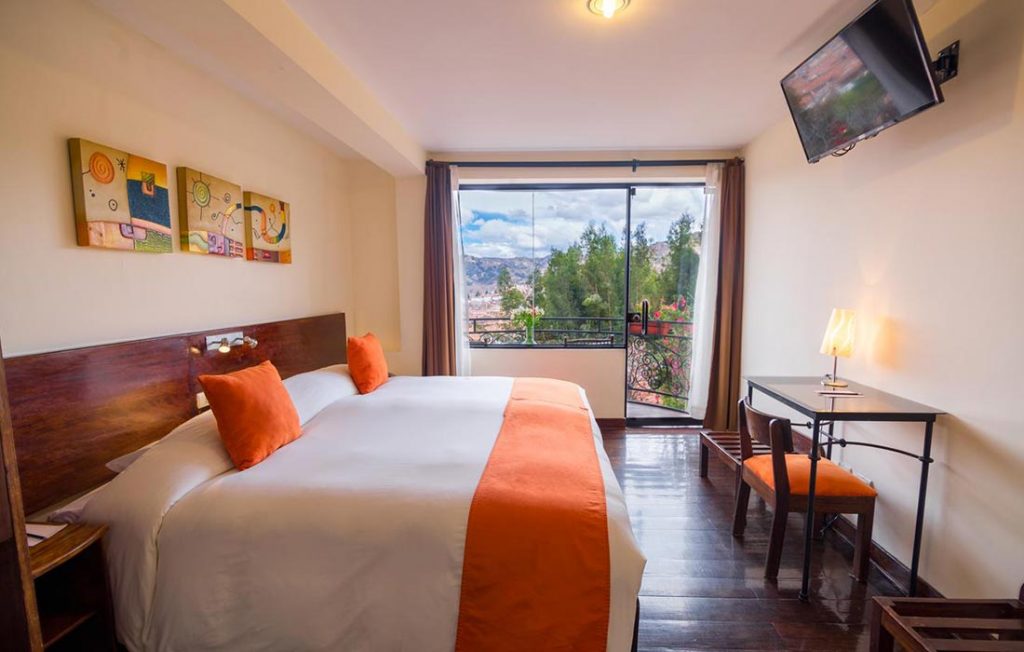 San Francisco Plaza Hotel:
San Francisco Plaza Hotel is a superior three star hotel that is located in the center of the city of Cusco of the ancient capital of the Incas Empire. It's three blocks from Plaza de Armas, where the cathedral, museums and important attractions are located.
This hotel was made in a large and beautiful colonial house, where the traditional celebration of the Velacuy Cross of Sr. de Ceniza was celebrated. It was restored to preserve the typical characteristics of colonial architecture. The facade has three wooden balconies with beautiful carvings, typical of a colonial house and a dream resting area.
Features:
on-site dining
a spar
free breakfast
a gym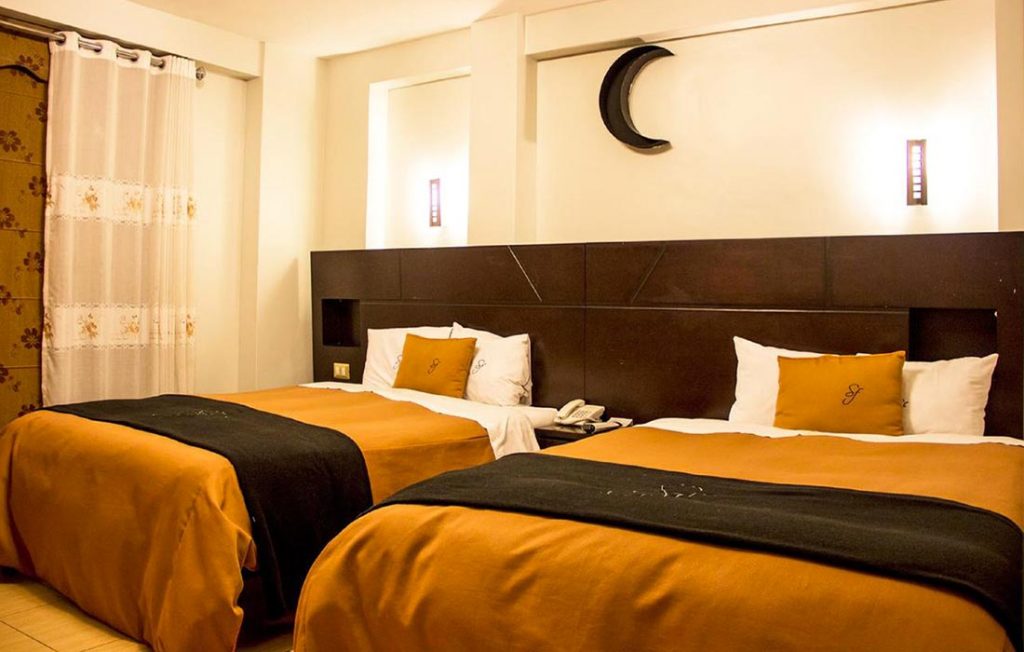 Hotel Garcilazo:
This hotel is located in the heart of Cusco, just one block from the main square.It´s part of the historic house of the Inca Garcilaso de la Vega (El Cronista del Peru), currently the Regional Museum of Cusco.
The hotel has been completely modernized and refurbished to offer the comfort and quality you have come to expect from a 3 star hotel but still enjoying the charm of a typical colonial house.
Features: