Machu Picchu was voted one of the new 7 Wonders of the World in 2007 and was declared a UNESCO World Heritage site in 1983. It truly is a must-visit for anyone visiting South America! These majestic ruins were built by the Inca Empire and are located in the scenic Andean mountain range, surrounded by beautiful cloud forests and mountain scenery.
Getting to Cusco
Machu Picchu is ONLY accessible from Cusco City, which you can be reached by bus or air travel. Most people land at Jorge Chávez International airport in Lima and then take a bus or domestic flight to Cusco.

 Recommended bus companies: Peru Hop, Cruz del Sur, Oltursa, Tepsa all have bus routes going in both directions to and from Cusco.

 Recommended Airlines: Latam Airlines, JetSmart and Sky Airlines are great for the short flight from Lima to Cusco.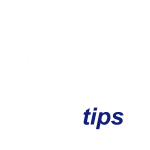 QUICK TIP
Finding a local tour company based in Cusco is the best way to find knowledgable guides to take you on your once in a lifetime adventure to Macchu Picchu.
Cusco is the main access point for the famous Machu Picchu Inca Citadel. From Cusco, you need to reach Aguas Calientes (the nearest city to Machu Picchu) which can only be done via train, trek, or a combination of bus and walking. Once you get to Aguas Calientes, Machu Picchu lies at the top of the mountain.
Getting from Cusco to Aguas Calientes
There are 3 options for you to choose from:
Getting From Aguas Calientes to Machu Picchu
Note:
If you book a tour to Machu Picchu (via a trek or train), most companies will include a local guide to assist you with getting from Cusco to Aguas Calientes and then up to Machu Picchu.
IMPORTANT:
To access Machu Picchu, you MUST have an entrance ticket purchased in advance.
Most of the tickets are usually included as part of any tour or trek to Machu Picchu. Tickets are very limited, so it is recommended to book a tour or trek at least some weeks in advance. You cannot enter Machu Picchu without hiring a local guide, and figuring out the transport can be a pain. For this reason, we recommend booking a tour or trek with a reliable tour operator. Be careful how you choose a company for a tour or trek. There have been hundreds of tourists scammed in the past. Usually if the price seems too good to be true, it usually is.
We recommend the following formal tour companies who have years of experience and good feedback from over 250,000 customers:
Visit our guide to Tour Operators for more information about how to choose the right operator for Machu Picchu.
Multi-Day Treks
The Classic Inca Trail
Check tour operators, compare prices and book your trek here!
The Inka Jungle Trek to Machu Picchu
Check out tour operators, compare prices and book the trek here!
The Salkantay Trek
Check out tour operators, compare prices and book the trek here!
The Lares Trek
Day Hikes Inside Machu Picchu
Once inside the citadel, you have the option to climb either Huayna Picchu (the famous peak seen in pictures of the citadel) or Machu Picchu Mountain. Tickets for these additional treks need to be booked separately and in advance. We recommend checking with the tour operator you use for your main trek.
Huayna Picchu Mt
Machu Picchu Mountain (Montaña Machu Picchu)
Where is Machu Picchu?
Machu Picchu is located 112 km from the City of Cusco, Peru in South America. The nearest town is Aguas Calientes which you can get to by train or by bus/minivan and train. The only other route is a 5 to 6 hour bus ride on dangerous roads and then 3 hours of walking to Aguas Calientes. Not recommended.
What is Machu Picchu?
It's the most impressive archaeological Inca ruin in South America, named a World Cultural and Natural Heritage by UNESCO in 1983, and is one of the most visited tourist attractions in the World. Machu Picchu is a city of stone, built in the middle of the Cordillera de Vilcabamba, without the use or help of wheels or iron tools. Most of the citadel's structures remain intact today, which is why many consider it the perfect example of the Incas' brilliant engineering.
How high is Machu Picchu?
Machu Picchu is 2,430 meters (7,970 ft) above sea level. Cusco, on the other hand, has an elevation of 3,400 meters (11,154 ft).
How to get Machu Picchu Tickets?
You should buy your Machu Picchu Tickets at least 6 months before your trip. Tickets are sold on the official government website (www.machupicchu.gob.pe) or via tour companies. Tickets can be paid for with credit or debit cards plus paypal at some companies.
What is the best time to visit Machu Picchu?
Consider visiting Machu Picchu from April through May (fall) and from September through October (spring). The high-tourist season months are June, July and August when it doesn't rain.
When was Machu Picchu discovered?
Machu Picchu wasn't exactly 'discovered' because local people have always known about its existence. In 1911, the American explorer Hiram Bingham made public his findings and wrongly called it 'The Lost City of the Incas'.

Nine years before Bingham had arrived, the Peruvian Agustin Lizárraga had found the ruins and left his signature on one of the walls of the Three Windows Temple in the Citadel.