Machu Picchu is on everyone's bucket list. SAM Travel Peru company has developed a wheelchair-accessible tour of the iconic site of Machu Picchu, considered one of the wonders of the world. Find the best information for Tour & Hikes to Machu Picchu for Disabled Travelers bellow.
SAM Travel Peru is the ultimate tour specialist in wheelchair tours with a difference. Visit destinations never before thought possible with our unique trips and carefully planned itineraries.
If you thought that being confined to a wheelchair was too restrictive to visit some of the wonders of South America, specially to Machu Picchu, think again. We can arrange the impossible with our knowledgeable personal assistants, wheelchair ramps and wheelchair friendly hotels to make your trip a vacation of a lifetime.
******Despite being a mega tourist attraction, Machu Picchu was essentially cut off to people living in wheelchairs until 2019. But, in January, the travel company Wheel the World introduced the first-ever wheelchair-accessible tour of the ancient historical site in Peru. And now, it wants to br1ing its tours to the masses.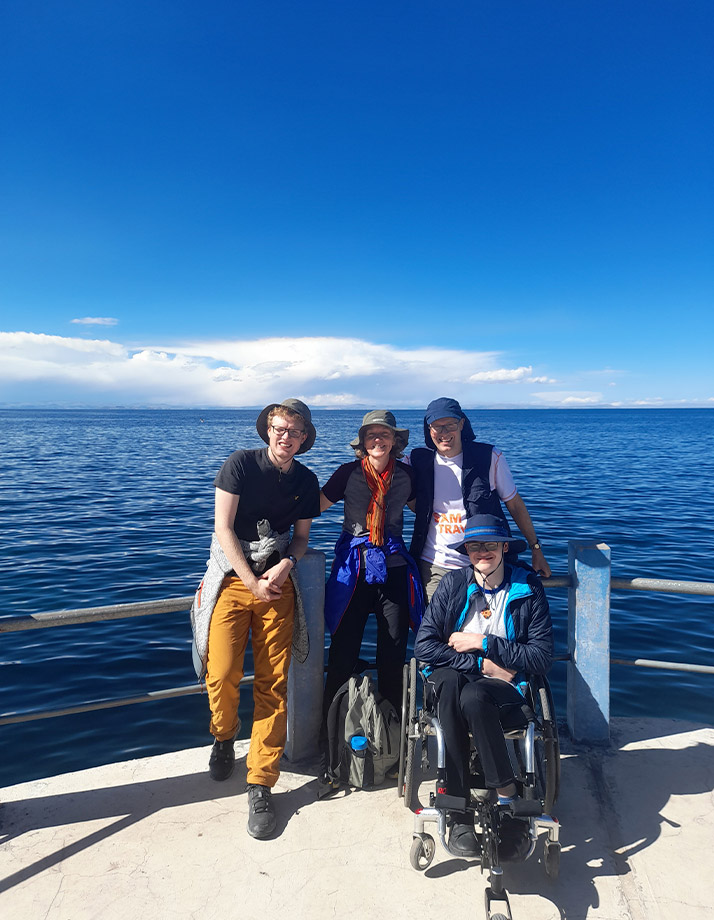 Is Machu Picchu suitable for people in a wheelchair?
Machu Picchu is suitable for people in wheelchairs. However, the help of other people is needed for the entrance and the tour.
Enjoying Machu Picchu is quite an experience. But the challenge is greater when you come in a wheelchair so you will have to come with a companion.
In the Inca City there are support staff willing to help visitors in wheelchairs.

People in wheelchairs Which ticket to Machu Picchu should they choose?
Machu Picchu is the biggest tourist attraction in Cusco and South America. It is one of the most desired destinations for people around the world.
Like all tourists, visitors in a wheelchair must choose the circuit #3 or #4
How to enjoy an accessible trip in Machu Picchu?
The town of Aguas Calientes (at the foot of Machu Picchu) has streets, restaurants, hotels and other services adapted to comfortably receive people with disabilities.
The Inca City of Machu Picchu is well adapted to receive people with disabilities. Both for people with wheelchairs and with other disabilities.
The largest number of wheelchair visitors occurs between May and November. They take advantage of the absence of rain to visit Machu Picchu.
Like Machu Picchu, other cities in Peru are adapted to receive wheelchair tourists: Cusco, Arequipa, Lima, Trujillo and others.
Machu Picchu is wheelchair accessible, albeit with a few limitations on where they can go. Machu Picchu is a powerhouse tourist destination in Peru, but it has remained inaccessible for travelers who use wheelchairs for apparent reasons. However, there are now wheelchair-accessible tours in Machu Picchu thanks to various local and foreign efforts to make the Inca ruins available to everyone.
Due to the location and landscape of Machu Picchu, travelers using wheelchairs will need special assistance from a travel companion to navigate and take advantage of the unique route throughout the city.