If you are looking for a really relaxing and charming experience and you have the money for it, we recommend getting a 5 star hotel. This is where you will get your every need satisfied and treated like royalty.
Belmond Palacio Nazarenas:
The hotel is a remodeled palace and has walls made of Inca stones. It´s an urban retreat with Incan architecture mixed with contemparary Cusco. Enjoy their fresh take on Peruvian food.
Features :
A spar
A bar
An inhouse restuarant and buffet breakfast
outdoor swimming pool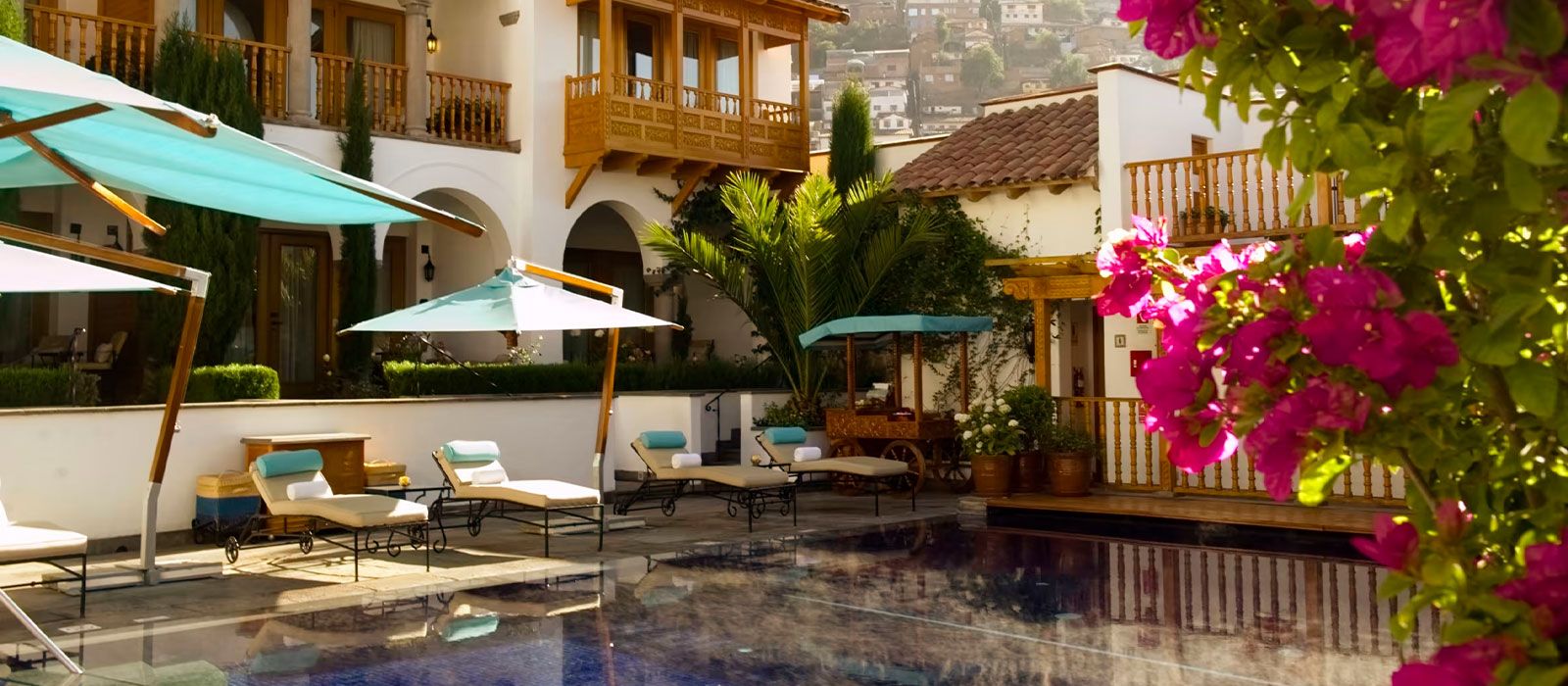 Palacio del Inka, a Luxury collection hotel:
Part of the Marriot International Luxury Brand. This hotel was recently recognized by Travel and Leisure magazine as number 3 in the "Top 10 city hotels in Central and South America"
Palacio del Inka is a museum-hotel with a world-class art collection. They have an extensive collection of over 165 paintings, 60 of which are originals from the Cusco School of Tradition. Some elements of the mansion, such as the arch and the stairs have remained intact since the Inca period.
They have done an excellent job in preserving the charming Incan and colonial features of the building.
Features:
On-sight gym
Indoor swimming pool
A la carte restuarant and lounge bar
It´s child friendly
Spa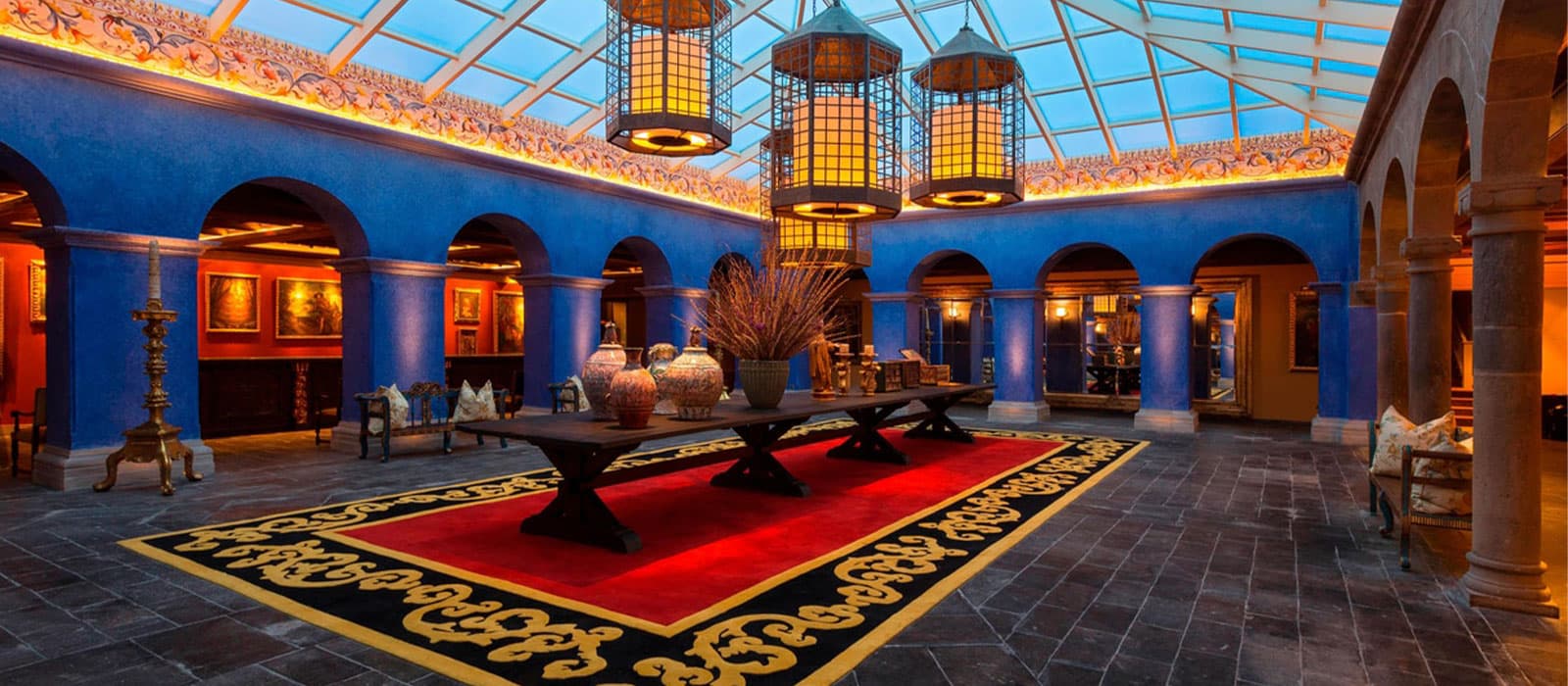 Belmond Hotel Monasterio:
This charming hotel is a former monastery dating back to 1592. It offers luxurious colonial-style accommodation set around a courtyard. Feast your eyes on its antique paintings and historical quirks. As a matter of fact, you will be staying in a protected national monument.
Features:
Monesterio Art Tour (Art collection)
Fine dining restuarant with live perfomances of classical arials
San Antonio Abad Chapel
Cannipes on arrival
Andean Bath Buttler Service
Massage room
Courtyard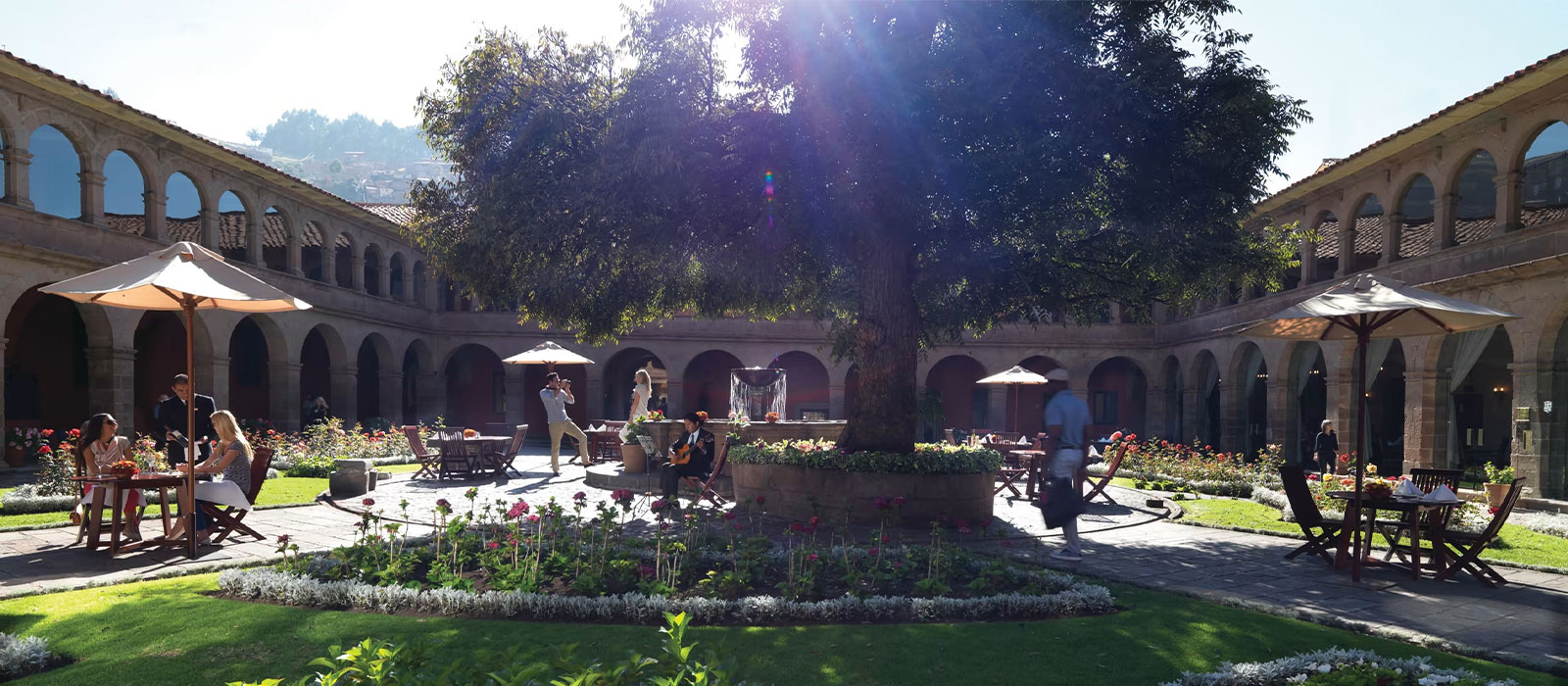 JW Marriot Hotel Cusco:
The sleek design of JW Marriott hotel with exposed brick is packed full of history. It´s built on the site of the Colonial Convent of San Agustin dating from the 16th century.
Portuguese designer Ana Patricia Piña was hired to maintain the cultural and historic essence of the hotel and retain all its original features. She retained the Chapel, which is now the reception area. Next, she kept the original colonial wall of the convent in the Pirqa restaurant. Then, the archaeological exhibition spaces with Incan and Killke (the culture prior to the Incas) archaeological artifacts have also been preserved. Finally, the pillars in the central courtyard, were removed piece by piece for restoration during the construction and then re-installed, giving the colonial courtyard an authentic feel.
A sparkling waterfall of diamond-cut crystals draws you into the reception area, with an incredible 65,000 Swarovski crystals twinkling in representation of the Incan Sun God Inti. History meets modern comfort, with aunthentic Peruvian food, in this visualy stunning hotel.
Features:
Exhibition hall ( Killke remains)
Qespi Restuarant
Health Club Spa
Heated pool
Oxygen
Buffet Breakfast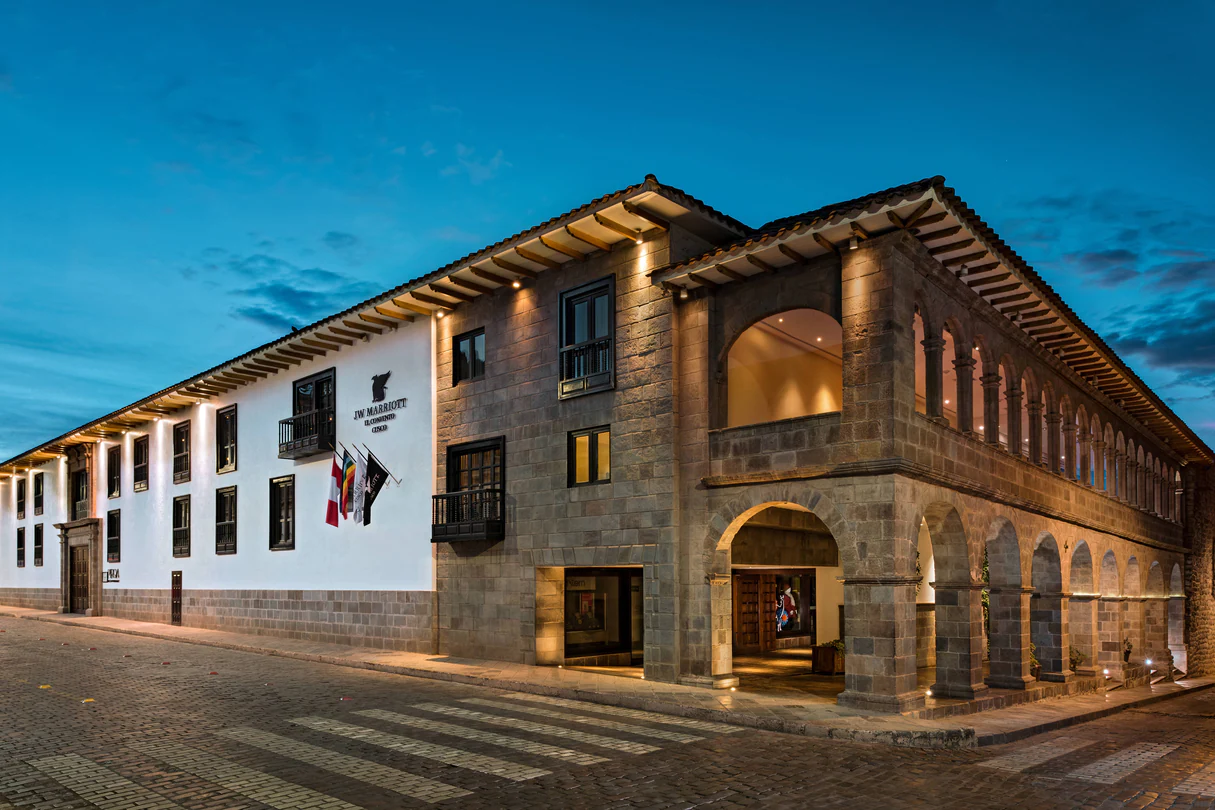 Inkaterra La Casona Hotel Cusco:
Historical Colonial Mansion with marble fireplaces. Inside find a stone decored Spanish gallery and a central courtyard. This is the very first boutique hotel in Cusco.
Fireplace with a chimney
The Yacu Therapy room
Restuarant with a focus on organic food
cocktail hour
Oxygen
Buffet Breakfast