Here is the most updated information for the Humantay Lake hike
We do highly recommend doing the trek with a Licensed Tour Operator, you can get it as cheap as $45 USD for a large group to $100 to $150 USD for smaller groups, with a minimum of 2 persons for a guide, transportation and food (breakfast and lunch). Before booking make sure you know what it includes and the size of the group. As with all treks and tours, shop around before you decide to make a payment.
If you wish to go by yourself here is how you get there:
(also included is an expected budget)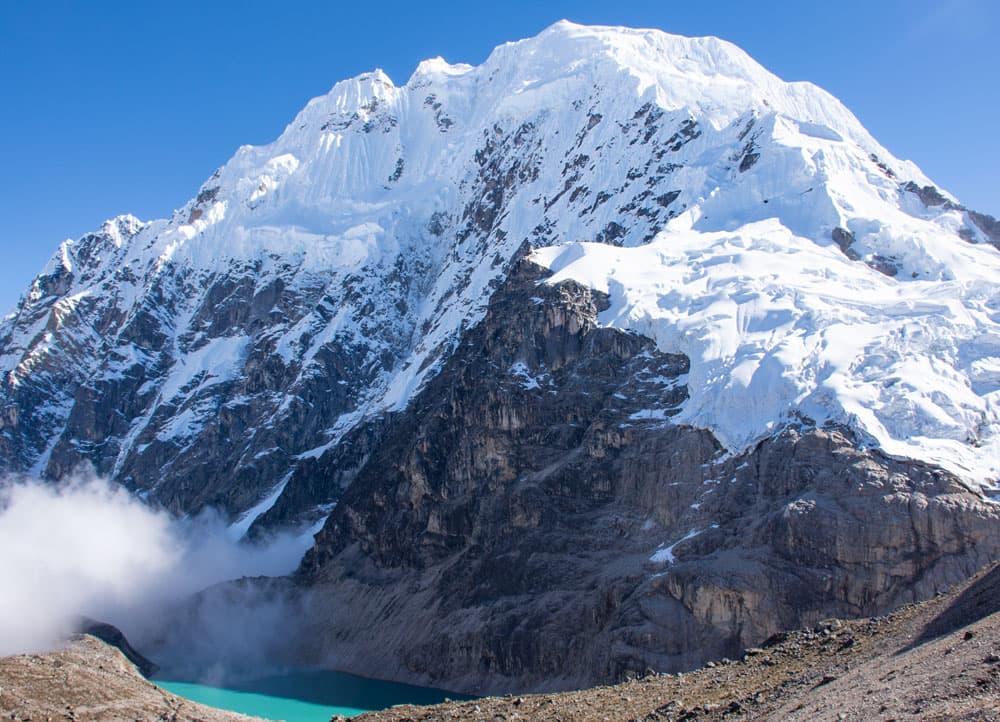 Start early, because it is not close to Cusco. You will have to take a car from Cusco to Mollepata, at the Arcopata bus terminal (S/ 20.00) which takes about 1 hour and 40 min. In Mollepata, you will have to find a place where you can have breakfast (S/ 10.00). After breakfast, you have to hire the services of a taxi driver to take you to Soraypampa, the taxi will charge you an approximate of S / 70.00 and if by chance there are more people who want to go, the price per person will go down. You should also budget for the entrance to Lake Humantay (S / 10.00).
After arriving in Soraypampa, you will have to walk for at least 1 hour and 30 minutes to reach the Humantay Lake. If you do not want to walk, you can rent a horse. The first 30 minutes of walking is not steep, however, the rest of the hike is a definite uphill.
You have to consider that there is no regular transportation to return to Soraypampa. We recommend that you negotiate with the taxi driver to wait for you or come to pick you up at a designated time. (here is where your negotiation skills enter). If there is no transportation available when you come down from the lake, there are lodgings that range from 20 to 40 soles. There are also camping areas (take your tent) where you can stay. If you plan to camp, make sure you have a very warm sleeping bag since it is very cold at night. Also if you are feeling really adventurous you can take a swim in the (very cold) lake.
Note: By the time you add up all of the transporation costs and entry fees, you might as well go with a guide with a licensed tour operator. Negotiating transportation costs is not easy if you do not speak Spanish and of course tourist will pay more. Also, finding transportation back from the isolated area may be a challenge that you do not want to deal with.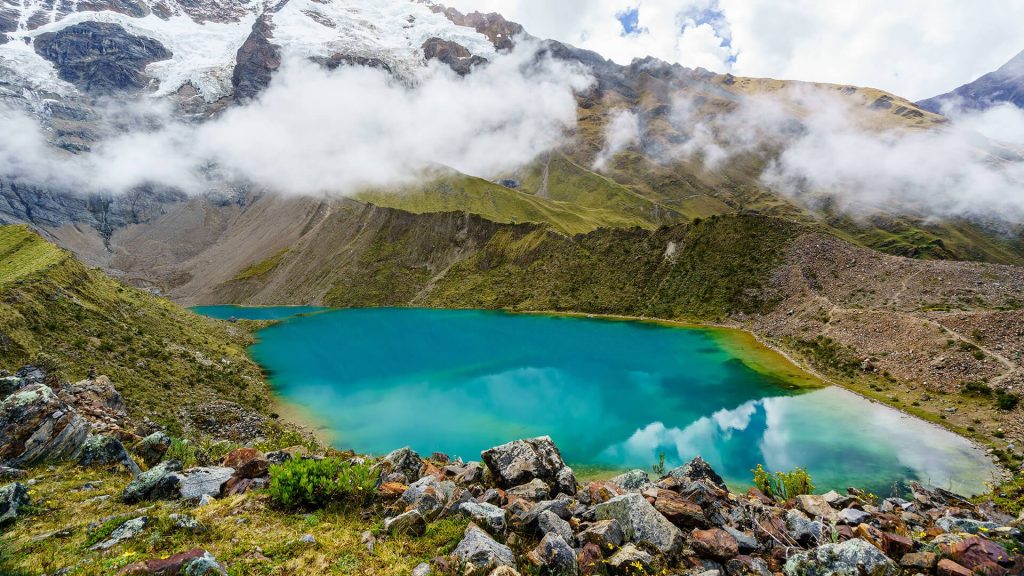 CLASSIC ITINERARIES HUMATAY LAKE TREK 1 OR 2 DAYS
ITINERARY FOR THE 2 DAY HUMANTAY LAKE TREK:
CUSCO – SORAYPAMPA – HUMANTAY LAKE – SOYROCCOCHA
We will pick you up from your hotel at 5:00am for a 3.5 hour private transfer to Soraypampa (Starting point of the Trek). Along the way, we will see some indigenous villages such AsIscuchaca and Limatambo. In addition, we will have excellent views of valleys and the snow-capped Salkantay Mountain. At the trailhead (Soraypampa), we have some snacks while enjoying views of Humantay (5,900m / 19,356ft) and Salkantay (6,217m / 20,396ft) mountain glaciers. We embark on a 1-hour hike up to Humantay Lake while enjoying the amazing views that surround us. Upon arrival at Humantay, we take time to explore the beautiful turquoise lake and its surroundings. After time at Humantay Lake, we head back to the trailhead at Soraypampa and then hike 2 more hours to our campsite located at Soyroccocha. There, we enjoy tea time and then dinner before calling it a day.
Meals: Lunch – Afternoon Tea Time – Dinner
Accommodation: Camping facilities – Large 4-person tents for every 2 trekkers to have space and comfort
Distance: 10kms / 6 miles
Time: Approximately 6 Hours
Difficulty: Moderate
SOYROCCOCHA – SALKANTAY PASS – GLACIAL LAKE COLPAPAMPA – CUSCO
After a nice breakfast, we have a moderate climb for aprroximately an hour to reach the highest point of the trek (4,650m / 15,367ft). From here, we rest and relax while enjoying the views of the Salkantay (6,217m / 20,717ft), Humantay, and Huayanay snowcapped mountains, the white water rivers and the humble lakes. Off the main trek route, we take a side trek for half an hour to enjoy the panoramic views and the shockingly turquoise Salkantay Lake. Returning to our primary trek route, we hike down to the trailhead again, where we have lunch. To wrap up our adventure we take our private van back to Cusco, arriving around 6pm in the evening. With a heart full of achievement, give yourself a well deserved pat on the back. Time to celebrate! (or relax)
Meals: Breakfast – Lunch
Distance: 12kms / 9 miles
Time: Approximately 7 Hours
Difficulty: Challenging
*** The 2 days Humantay Lake Trek itinerary was provided by Orange Nation Peru