The Sacred Valley Tour from Ollantaytambo to Cusco; A private tour designed for those visitors who choose to spend the night in the charming town of Ollantaytambo or Urubamba in the Sacred Valley of the Incas, either after having a great adventure to the World Wonder of Machu Picchu Inca City or hike the world-famous Inca Trail on the way back to their Cusco hotel or we can even drop you right at the airport for your flight back home home.
This wonderful tour of Sacred Valley from Ollantaytambo of one day long is also perfect for those visitors who choose the town of Ollantaytambo as a base either to explore incredible Inca ruins and villages in the Sacred Valley or as a stop off on their way to a Machu Picchu tour.
Embark on a private tour from Ollantaytambo and make most of their trip to the famous Sacred Valley of the Incas visiting all the must see sites in the area such as Ollantaytambo, Moray, the Salt Mines and Pisac on a full day or multi-day tour with a private knowledgeable guide at your side.
Itinerary for the Sacred Valley Tour from Ollantaytambo to Cusco
Full Itinerary of the Best Sacred Valley Tour from Ollantaytambo to Cusco
To begin our Sacred Valley Tour from Ollantaytambo to Cusco full day, we will pick you up from your hotel in Ollantaytambo at 7:30 am. Then, we will visit the amazing Ollantaytambo archaeological site, including a Temple of the Sun, its royal bath and the many terraces at this site, where we will spend an hour. After exploring the Inca ruins of Ollantaytambo with your local tour guide.
Then, we will drive for about an hour to the stunning Inca ruins of Moray, a striking archaeological complex made up of overlapping farming terraces that was used by the Incas as an agriculture research station at Sacred Valley of the Incas in Peru. After we finished exploring the circular terraces of Moray,
We head in our private transportation to Maras Salt Mines, also called Maras salt evaporation ponds, along the way we enjoy picturesque views of the Urubamba mountain range with peaks like Veronica, Chicon. Upon arrival at Maras salt ponds, enjoy the spectacular nature and admire the unique quilt work of over 3,000 salt ponds spilling into the Sacred Valley. Salt is obtained in Maras by using evaporation ponds that are fed by subterranean streams.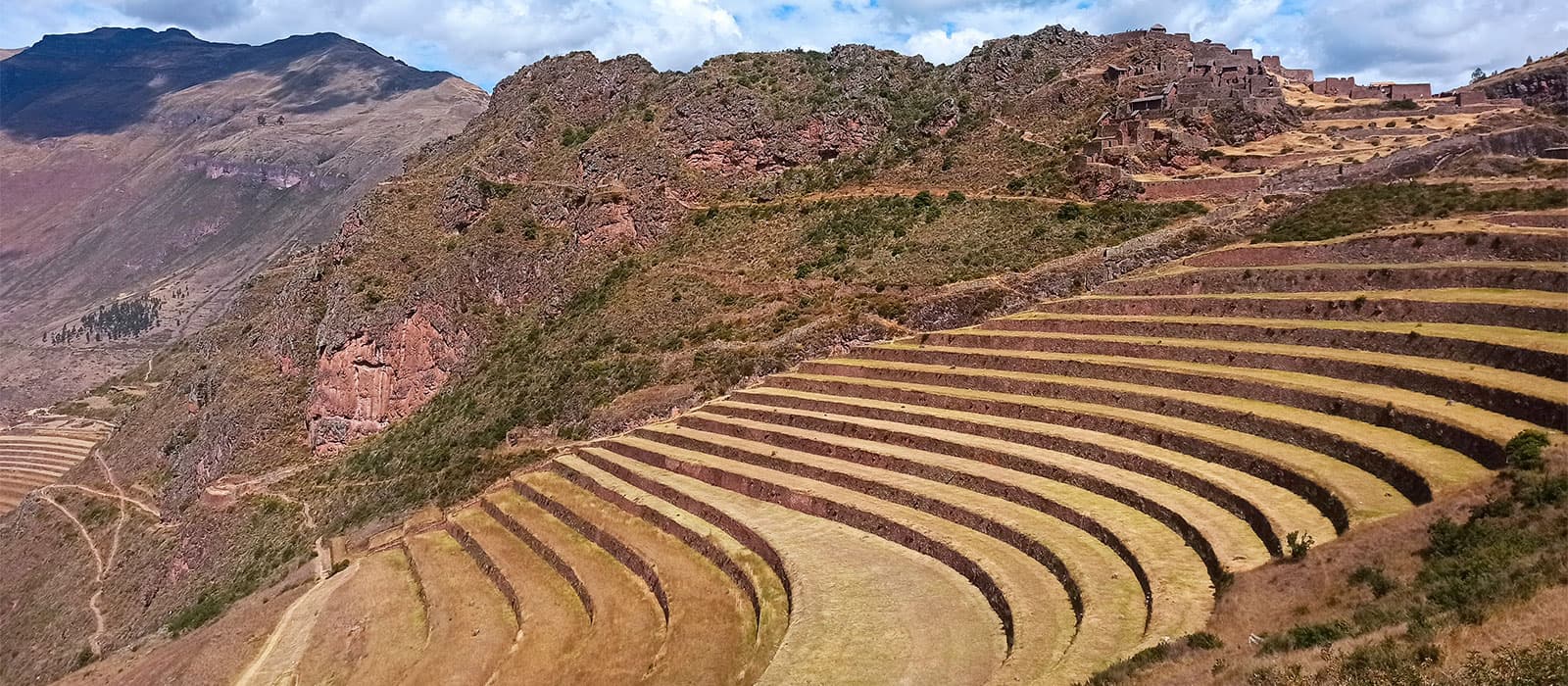 After exploring the famous ancient salt mines and the amazing circular Inca Terraces of Moray in the Western side of the Sacred Valley, we head down to Urubamba to enjoy lunch (not included) at a local restaurant. Onward, we drive in our private van to archaeological complex of Pisac through the incredible Sacred Valley's picturesque Andean village, following the Urubamba River, also called the Vilcanota River.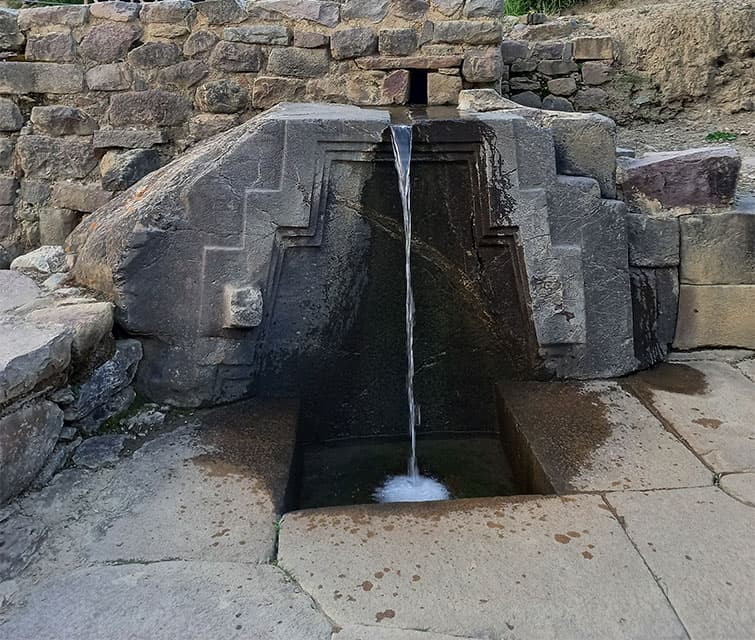 Arriving at the ruins of Pisac, we will be amazed by the incredible archaeological complex of Pisac, located high in the mountains overlooking the Sacred Valley of the Incas, with impressive stone walls, agricultural terraces, irrigation systems and the largest cemetery of the Inca Empire with more than 2,000 tombs. At the end of Sacred Valley guided tour from Ollantaytambo, we'll drop you off at your hotel in Cusco around 6:00PM
TRIP DETAILS
Tour Type: Private only you and your party
Activities: Archaeology Adventure, Cultural Adventure, Archaeological Sites Visits, Walking, Land Tours, Local Markets Visits
Meeting Location: Customer Hotel Lobby or Airbnb
Pick Up Schedule: 7:30AM from any hotel in Ollantaytambo and 7:00AM from any hotel in Urubamba
Drop Off Location: Hotel in Cusco City. Airbnb or at airport around 6 PM
Group Size: Depends on you since the tour is in private service
Difficulty: Easy to Moderate, gentle walk, stone steps, you don't need to be super-fit. Day trip suitable for everyone, although there is quite a lot of walking at archeological sites. Altitude acclimatization is recommended but not mandatory.
Customizable: Yes! Private, custom, add-ons are all available. You can add this tour to any trek or tour
WHAT'S INCLUDED
Experienced & English speaking licensed local guide: Our expert guides are graduates of the professional career of Tourism of the National University San Antonio Abad of Cusco and also graduate from the Technical College as a leader in the tourism industry. They all grew up in this region and have a true passion to teach others about their heritage. They are fun yet professional and will ensure you are safe and happy.
Private transportation with a professional driver: We will pick you up in our private van, directly from your hotel. The van will be waiting for you at each stop, after the tour. We will drop you off directly at your hotel. The type of vehicle will be provided based on the size of the group.
WHAT'S NOT INCLUDED
Hotel before/after the tour
Entrance Tickets: All of the sites visited on this tour require the Sacred Valley Tourist Ticket. You can purchase this ticket at your first stop for S/70 soles for a one day pass, or S/ 130 soles for the 10 day pass.
The entrance tickets to the Maras Salt Mines is separate and is S/10 soles each.
Meals: Meals are not included in your tour but our guides will recommend some good places. If you prefer another location, please feel free to tell your guide
Personal expenses
Gratuities
Travel insurance
Best Time of the Year for the Sacred Valley Tour
There are two main seasons in the sub-tropical Peruvian Andes:
The dry season runs from late April through to early October.
The wet season starts mid to late October and ends in April.
But, When is the best time of the year to do Sacred Valley Tour?
The tour can technically be completed all year round, the peak trekking season to Machu Picchu occurs during the dry season and is busiest between May and September. So, the best time of year to do the Sacred Valley Tour is from the shoulder of wet months March/April all the way through to the shoulder of dry months October/November.
WHAT TO BRING FOR THE SACRED VALLEY TOUR?

Warm jacket and rain jacket
Hat
Water
Sun protection
Insect repellent
Some money for souvenirs
Money in soles to purchase boleto turístico y entrance to salt mine
Original passport
If you are a student, take your student ID card (only works for the 10 day boleto turístico)
SACRED VALLEY TOUR MAP