Peru a nation with abundant natural diversity, from coast, to mountains, to jungle has long attracted lovers of the Great Outdoors. The Peruvian Andes, running like a backbone down the centre of the country, contain mesmerizing variations in landscape that make for some of the best trekking in the world. Cloud forests, 5000m+ cordilleras (mountain ranges), the world's deepest canyon and the striking remains of ancient civilizations all await.
A note about the Inca Trail – The #1 trek to Machu Picchu.
The Inca Trail is one of the world's most famous treks and offers a rewarding experience for anyone looking to hike this classic route. However, it's also quite crowded, which is why we've chosen to leave it off the list. Still, it's a great trek, and be sure to check out our ultimate guide for trekking this route; there is the classic 5-day version and also the Short Inca Trail. We've also put together a detailed list of great alternative treks to Machu Picchu should permits be sold out.
Ausangate Trek, Cusco
Duration 5 days
Max. elevation 5150m
Start/finish Chilca/Trapiche
Difficulty Difficult to Challenging
View full itinerary. Enshrined in Inca mythology, the 6380m peak of Ausangate provides the setting for arguably Peru's most visually stunning trek. Five to seven day treks completely circle the slopes of this Sacred Mountain, cresting 5000m ridges renowned for their stark rainbow-coloured rock strata, at points fanning away in ripples ranging from black to copper as far as the eye can see… See the detailed itinerary here!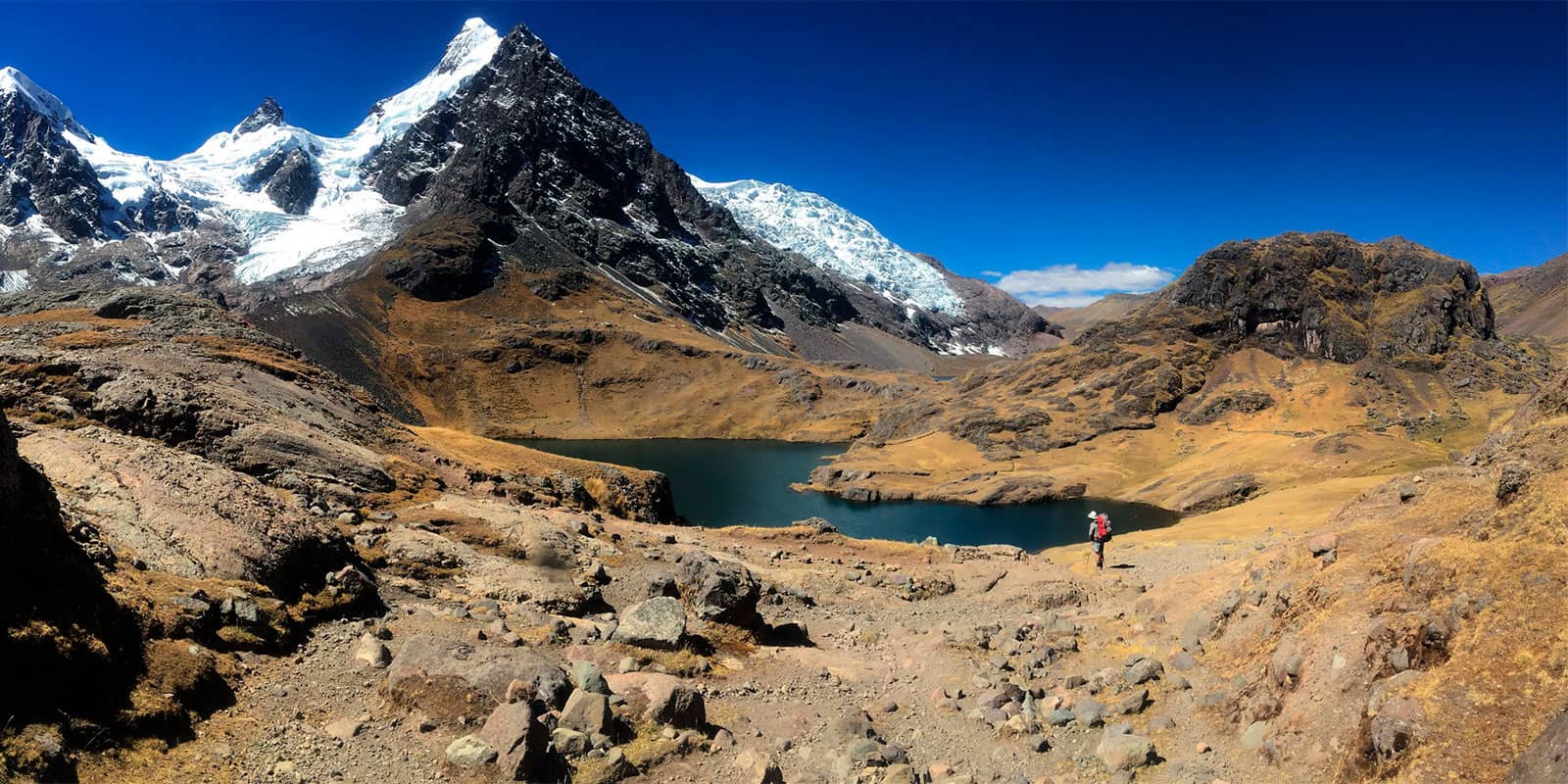 Cotahuasi Canyon Trek, Arequipa
Duration; 4 days
Max. elevation 2680m
Start/finish Viscas/Luicho
Difficulty: Moderate
View full itinerary. Over twice as deep as the Grand Canyon, Cotahuasi Canyon cuts between two 6000m+ massifs, three hours' drive northwest of Arequipa. There are many trekking options, from one-day hikes through four-day predominantly hike-oriented adventures to a six-day trek. Aside from getting the kudos of being the planet's greatest canyon, the longest trek takes in the 150m-high Cascada de Sipia waterfall, hanging bridges suspended over the churning Cotahuasi river and opportunities to spy the majestic Andean condor. A guide is helpful for explaining the cultural quirks of the region, where isolation has preserved some fascinating customs of our best Peru Treks.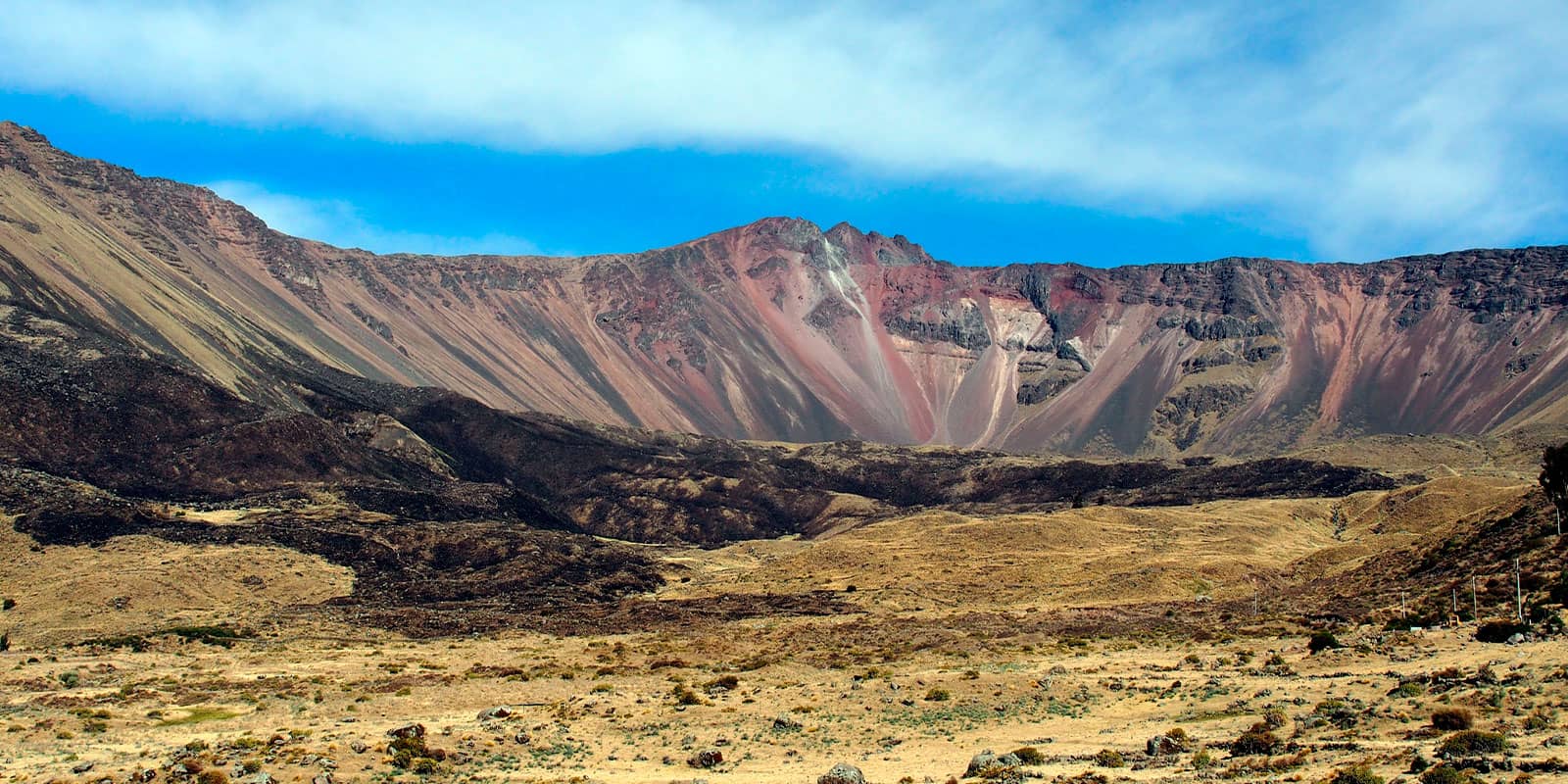 Choquequirao Trek, Cusco
Duration: 4 days
Max. elevation 3050m
Start/finish Cachora/Machu Picchu
Difficulty: Moderate
There's talk of a cable car whooshing you up to the magical Inca ruins of Choquequirao in a mere 15 minutes, but, for now, this four-day out-and-back trek remains the only approach, and will never be usurped as the grandest one. A two day up and down tramp around and across the Apurimac valley transports you from Cachora, north of Abancay, up to this ancient citadel, reckoned to have been the last refuge of the Inca, straddling a verdant ridge at 3050m. See the itinerary here!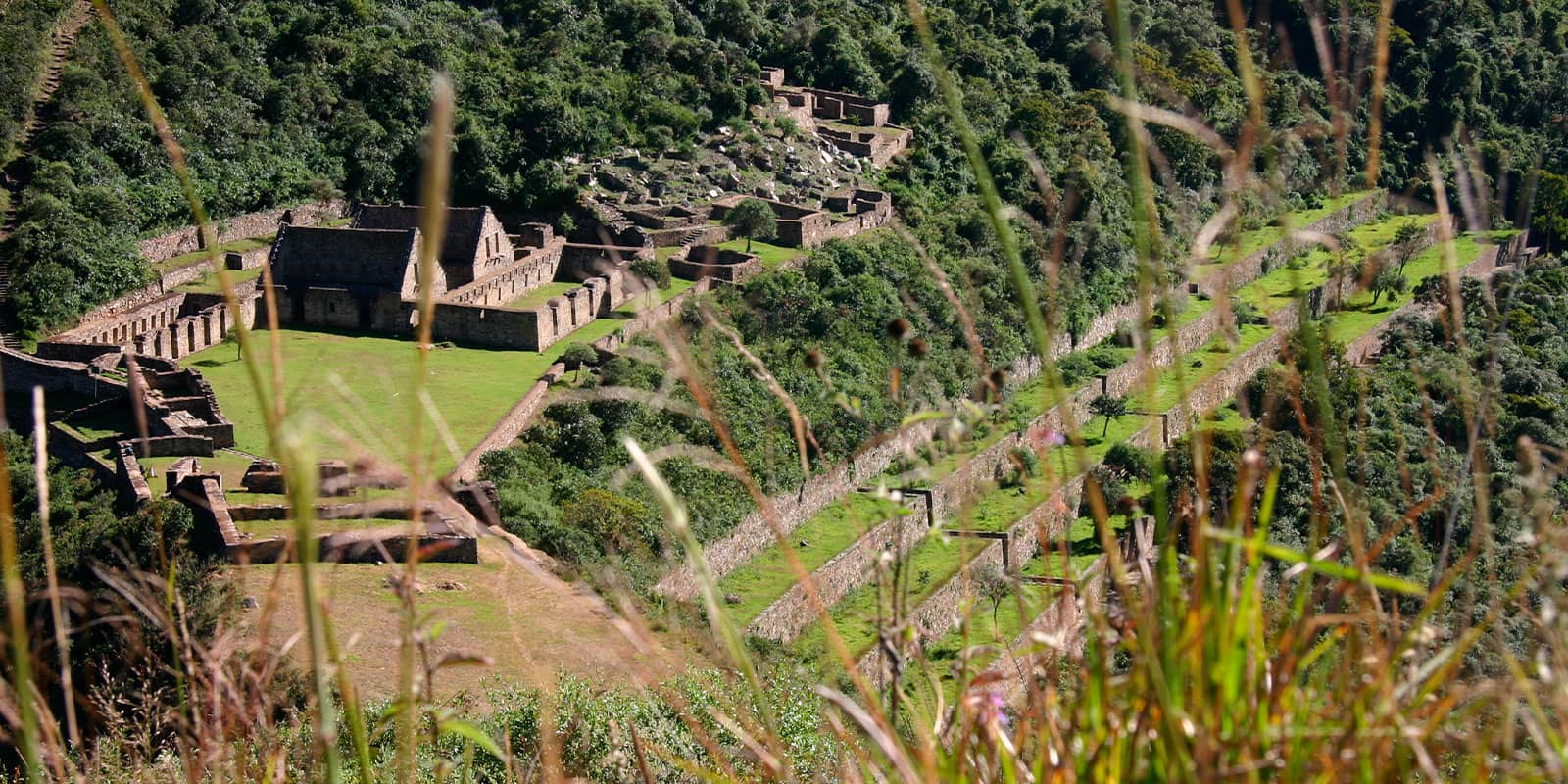 Cordillera Huayhuash, Huaraz
Duration: 9-10 days
Max. elevation 5465m
Start/finish Llamac/Llamac
Difficulty Challenging
Hikers bound for the trekking mecca of Huaraz invariably dream of tackling this nine-day, 115 km. circular route, factoring in all the most beguiling aspects of these mountains. The Cordillera Huayhuash is normally less-traipsed than the Cordillera Blanca, due to its distance from Huaraz and its incredible difficulty (it ranks among the most demanding hikes in the Americas).
Glaciers and a glut of peaks above 6000m are on the menu, as are a spattering of sparkling mountain lakes, and there's the added appeal of its being a round-trip trek, which facilitates planning.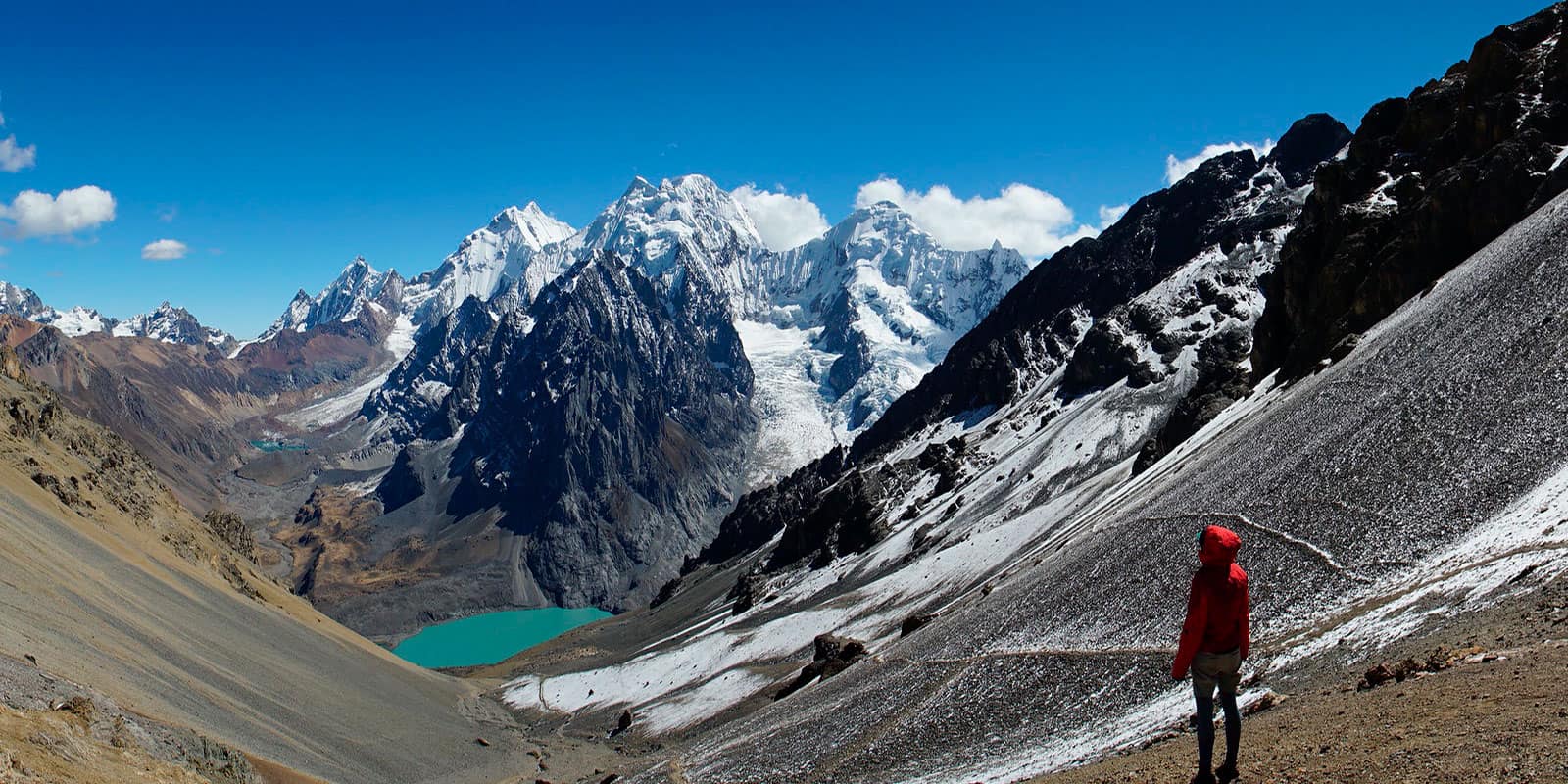 Kuelap, Catarata de Gocta and Vira Vira Trek, Chachapoyas
Duration: 7-10 Days
Max. elevation 3022m
Start/finish Nearby Chachapoyas
Difficulty: Moderate
The northern Peruvian town of Chachapoyas is trying to prove itself a trekking center of the caliber of Huaraz or Cusco. If you crave an adventure to emulate Indiana Jones, trekking out to the myriad archaeological sites littering the cloud forest around town is certainly your answer.
Seven to ten-day treks visit the region's most famous ruin, Kuelap, but also several others including the almost unknown complex of Vira Vira, comprising some 200 structures. Another highlight (and only discovered in 2006) is the Catarata de Gocta, the world's third-highest waterfall which careens 770m over cliffs amidst dense jungle.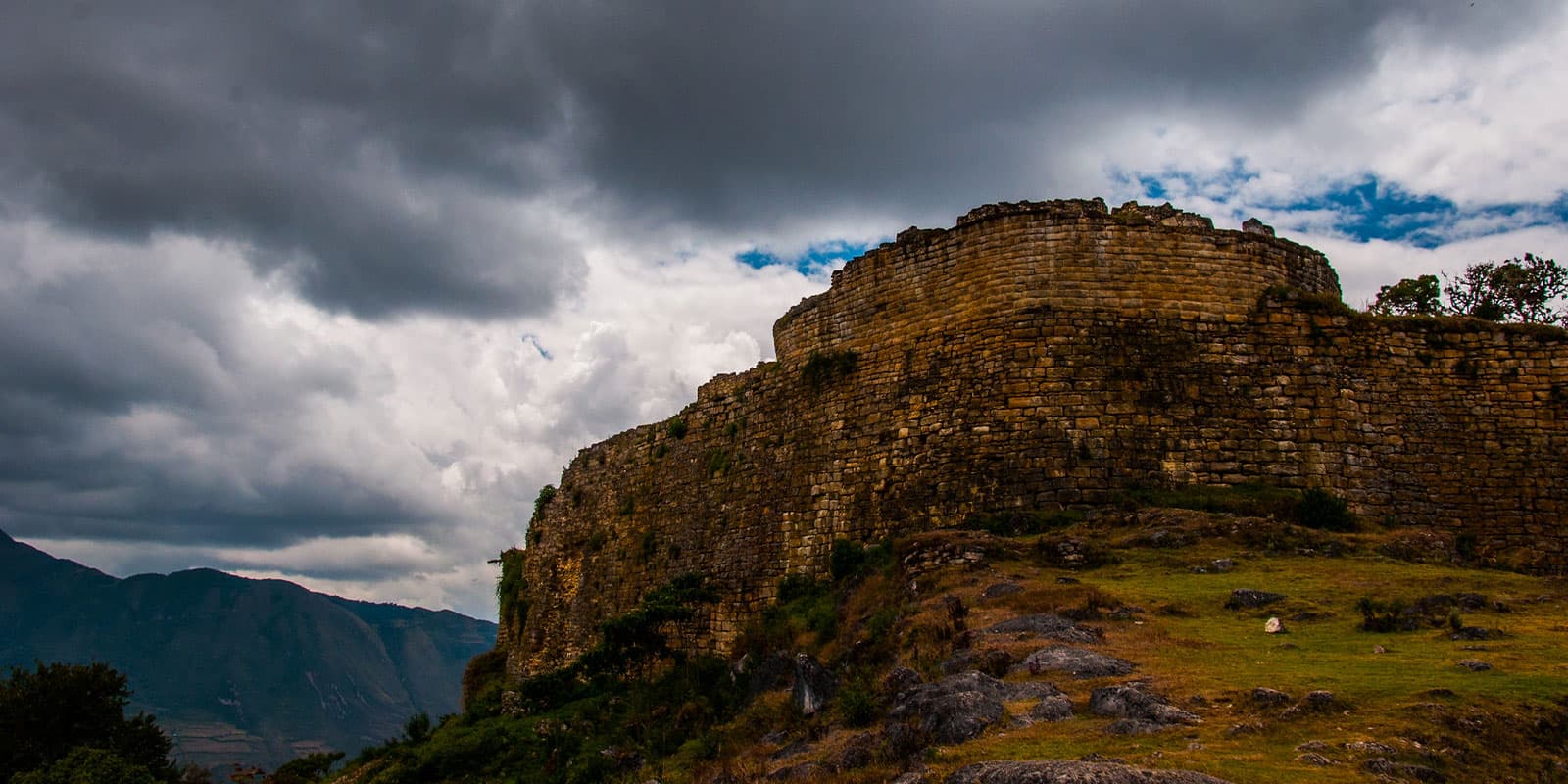 Santa Cruz Trek, Huaraz
Duration 4 days
Max. elevation 4750m
Start/finish Cashapampa/Vaqueira
Difficulty Moderate
Up in the precipitous Cordillera Blanca, most peaks are known as nevados (literally, snow-covereds), and it's no wonder this trek is so popular: it transports hikers to the very best viewing points of one of the world's most photogenic expanses of mountains.
This classic, and comparatively well-signed four-day route, threads below summits brushing up to 6400m high, and connects a ream of ice-blue lakes with side trips to glaciers. Rare wildlife inhabits zones close to the path, including the Andean spectacled bear. See the detailed itinerary here!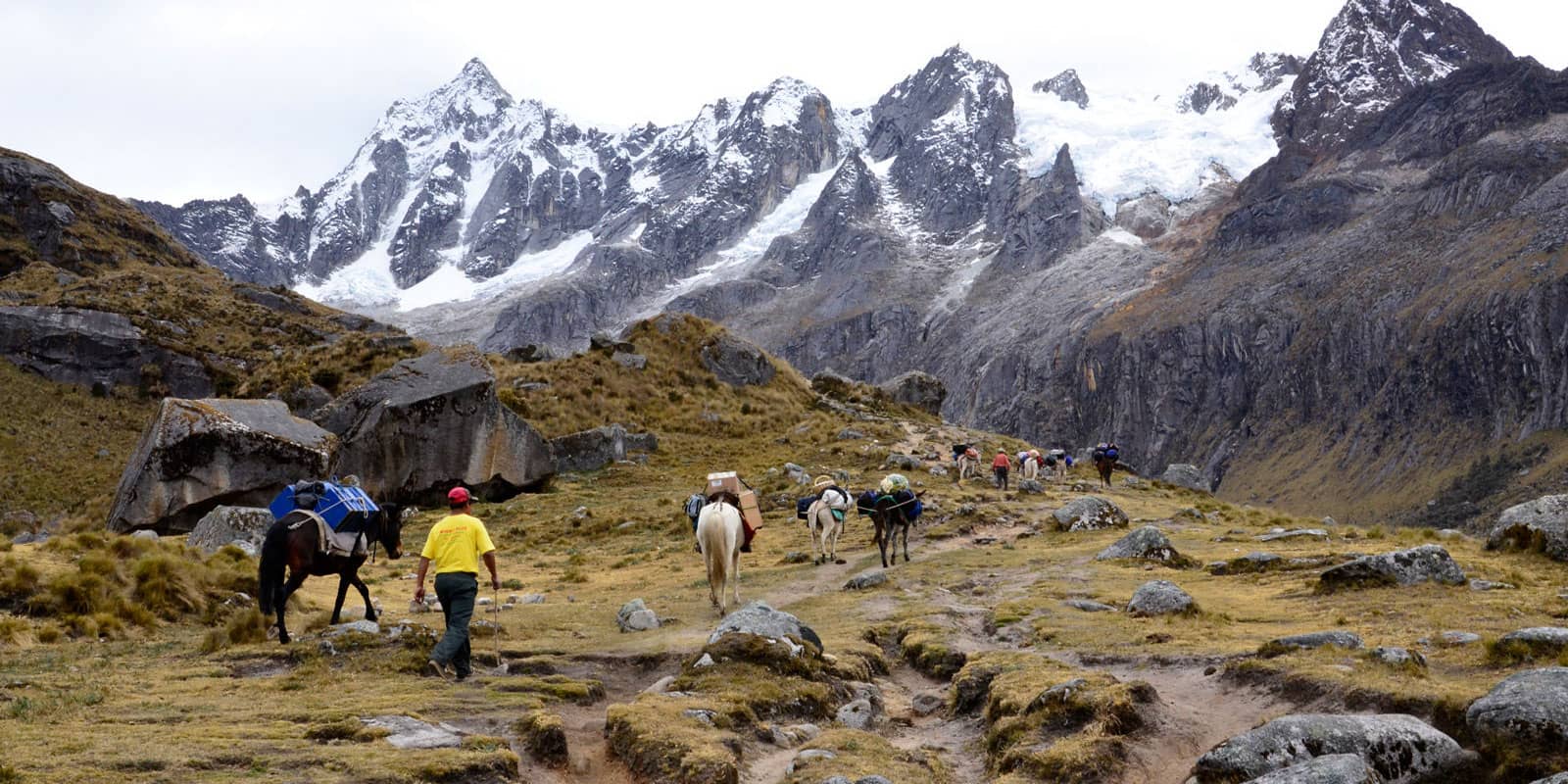 Salkantay Trek to Machu Picchu, Cusco
Duration: 4 or 5 days
Max. elevation 4660m
Start/finish SorayPampa – Hydroelectrica
Difficulty: Difficult
Perhaps the most fascinating alternative to the Inca Trail, this five-day approach to Machu Picchu has you traversing a 4460m ridge, confronting tangles of cloud forest, stopping off to harvest then drink your own organic coffee whilst meeting the farmers who cultivate the crop and bypassing the ruins of Llactapata. All the while, vistas of the 6272m summit of Salkantay are woven in.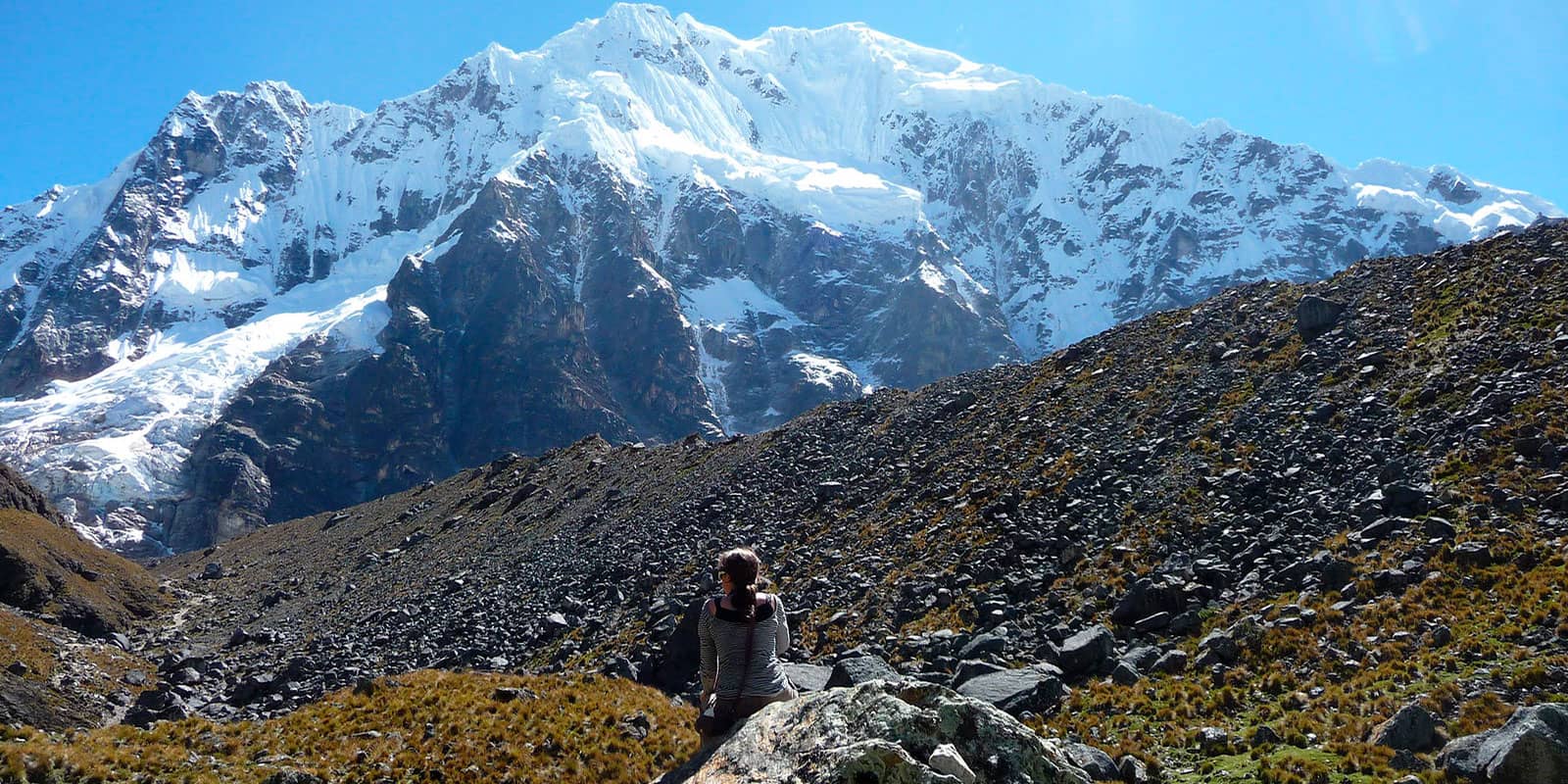 Lares Trek to Machu Picchu, Cusco
Duration: 4 days
Max. elevation 4780m
Start/finish Pumahuanca/Aguas Termales, Lares
Difficulty Easy-Moderate
Inca sites dot the mountains around Cusco and this four-day, seldom-trod hike to Machu Picchu encompasses one of these (Pumahuanca) as well as a 1300m initial ascent, the spectacular mountain lake of Yanacocha and the trek highlight, the inviting thermal springs of Lares. An intriguing aspect to this route can be the stop in a village along the path, Cuncani, where trekkers get the chance to chat to locals. See the details here!